WFC Invites Foodies To Hang Out At Its New SteakOut
Share:
Posted Sep 13, 2018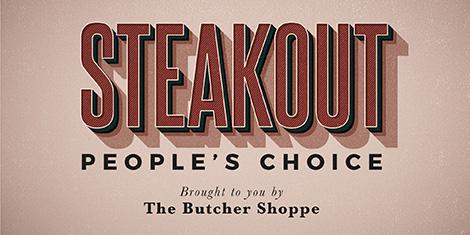 Almost 1,500 chefs will check in at The Wharf in Orange Beach, Alabama this November to battle it out for a share of the biggest payout in Food Sport history — more than $350,000 in cash and prizes! Aside from the intense cooking competition, The World Food Championships (WFC) is filled with loads of family-friendly activities for foodies of all ages. From learning about Food Allergies with Celebrity Chef Elizabeth Falkner to joining in on the food fighting fun at the World Food Games, WFC has something every foodie will want to taste and see.
With the help of a few new Food Sport partners, WFC is introducing several new attractions. This one, in particular, will definitely have foodies in a mouth-watering mindset. The SteakOut People's Choice, presented by The Butcher Shoppe, will take place on Saturday, November 10 from 2:00 pm - 4:00 pm at WFC. This event will give competitors in the World Invitational Steak Championship an opportunity to win extra cash, while also giving foodies a chance to taste some award-winning steaks.
"We are thrilled that The Butcher Shoppe is helping us introduce this new and exciting event for 2018," said Mike McCloud, President/CEO of WFC. "This is just one of many opportunities during WFC where Food Sport fans will have the chance to taste competition-level dishes while also giving competitors a chance to win some extra cash with their own voting process."
For just $15.00 attendees will enjoy five premium steak samples from the participating Food Champs. After tasting their samples, foodies will cast their vote for their favorite dish to help determine who will take home the first SteakOff trophy. With an anticipated field of 20 steak competitors, guests will need to map out the area and choose wisely! Click here grab your tickets before they sell out!
Competitors interested in participating in SteakOut People's Choice and other ancillary challenges occurring at WFC can sign up starting September 15 at www.worldfoodchampionships.com/registration.
The 7th Annual WFC, presented by Walmart, will be held Nov 7-11 at The Wharf in Orange Beach, Alabama. To learn more about the event, visit www.worldfoodchampionships.com/tickets. In the meantime, stay up to date on all WFC news and developments by following us on Twitter (@WorldFoodChamp), and Facebook and Instagram (@WorldFoodChampionships).
« Back to News