WFC Releases the Official 2018 Competitor Packets
Share:
Posted Sep 4, 2018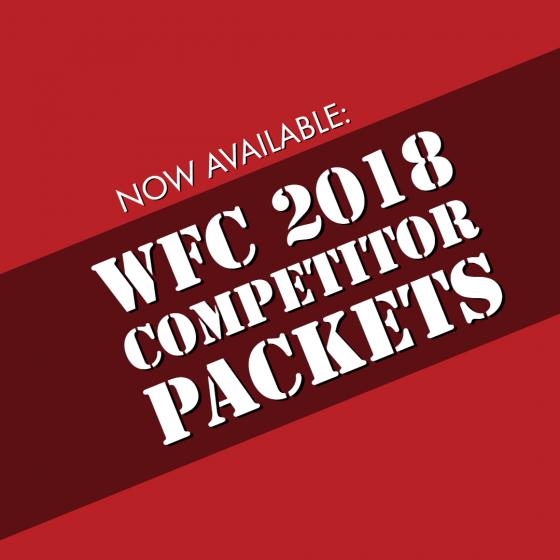 The World Food Championships (WFC), the largest Food Sport tournament in the world, just released its 2018 Official Competitor Packets to help Food Champs prepare for the main event in November.
Almost 1,500 chefs will meet at The Wharf in Orange Beach, Alabama this November to battle it out for a share of the biggest payout in Food Sport history— more than $350,000 in cash and prizes! The Official Competitor Packets are filled with need-to-know information and guidelines to help ensure Food Champs are able to put their best foot (and dish) forward when they step into Kitchen Arena. The packets also include details on registration check-in times, ancillary challenges and which appliances will be made available to WFC competitors during the competition. We encourage competitors to read and reread these documents from cover to cover before arriving on-site at the main event!
"As any seasoned WFC competitor knows, preparation is a crucial component for the Ultimate Food Fight," said Mike McCloud, President/CEO of WFC. "Our competitor packets are designed to be our Food Champs' recipe to success. We try and list all of the proper ingredients [information] they'll need to be aware of if they want to create a winning dish [performance] at our tournament."
Click here to view WFC's Official Competitor Packets.
The 7th Annual WFC, presented by Walmart, will be held Nov 7-11 at The Wharf in Orange Beach, Alabama. Stay tuned for more Food Sport developments at WFC by following our social media. For all WFC updates, follow World Food Championships on Twitter (@WorldFoodChamp), and Facebook and Instagram (@WorldFoodChampionships).
« Back to News