WFC & BBQ Partners Are Bringing the Beach to The Wharf
Share:
Posted Aug 24, 2018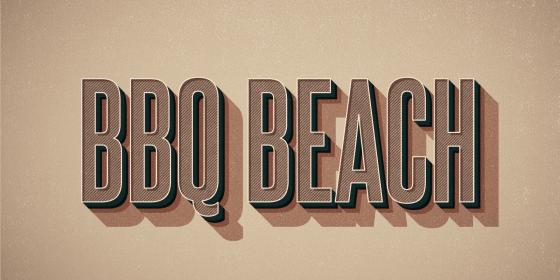 What's better than sand between your toes and BBQ between your teeth? Enjoying it at the world's largest Food Sport event, of course! So grab your sunscreen, flip flops and appetite because the Ultimate Food Fight is bringing the beach to pit row at its main event in November with the launch of its brand new attraction, "BBQ Beach!"
The World Food Championships (WFC) is the largest Food Sporting event in the world, where grand champions of previous events convene for a chance at winning a share of hundreds of thousands of dollars in prize money.
Since 2013, WFC has created major new attractions for foodies every year to complement its main event. These additions have helped transform the world's largest outdoor kitchen into a major food fest as well. Nowhere else can foodies catch award-winning chefs, home cooks and pro-teams battle it out for TV fame, while also enjoying attractions like a six-ton Idaho Potato, a mobile "transformer" kitchen called Maximus, and sampling extravaganzas like the Walmart Tasting Pavilion.
But now, the games are about to get even bigger, as WFC and its sponsors are trucking in 10 loads of beautiful white sand to create a true beach area full of food-centric, family fun activities. In partnership with Komado Joe, Cowboy Charcoal, Western Premium BBQ Products, Flame Boss and Backwoods Smokers, BBQ Beach will certainly be making a splash at The Wharf, the host site for WFC since 2016.
This means that grilling enthusiasts will get the chance to see some of the hottest smokers and ceramic grills on the market in action, while sampling mouth-watering barbecue. WFC's newest experience will also feature pitmasters and Celebrity Chefs sharing BBQ tips and fun beach games for the entire family to enjoy!
"We are always looking for ways to enhance the experience for our Food Sport fans and are excited to introduce our latest attraction to the public this fall," said Mike McCloud, CEO/President of WFC. "With the help of our great partners, BBQ Beach will be an area where consumers can enjoy some fantastic barbecue in a fun beach block party environment."
BBQ Beach will be open to the public November 9-11 from 11:00 AM - 4:00 PM and is included in the $10 gate admission. The 7th Annual WFC, presented by Walmart, will be held Nov 7-11 at The Wharf in Orange Beach, Alabama. To learn more about the event, visit www.worldfoodchampionships.com/tickets. In the meantime, stay up to date on all WFC news and developments by following us on Twitter (@WorldFoodChamp), and Facebook and Instagram (@WorldFoodChampionships).
« Back to News