WFC Releases Overview of The Biggest Payday in Food Sport
Share:
Posted Aug 21, 2018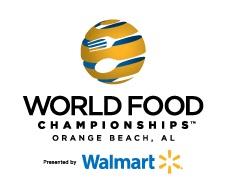 The largest Food Sport tournament in the world just released details about how it is going to pay out the biggest prize purse in its history. Now in its seventh year, the World Food Championships is also demonstrating its leadership in Food Sport by adding more ways for Food Champs to earn prizes by entering some truly unique challenges.
A new way the Ultimate Food Fight is expanding prize opportunities in 2018 includes a Bonus Bucks program during the main event. With the help of some old and new Food Sport partners, WFC will now reward creative Food Champs with extra cash when they perform well by including certain ingredients into their championship dishes (regardless of the category challenge). There's also a Super Qualifier prize purse this year, in addition to People's Choice opportunities in a few categories.
To learn more about WFC's $350,000+ prize purse, check out the quick-reference graphic below. For more detailed info, click here. The WFC Competitor's Packet, which is set to be released on September 1, will help fill in all the gaps for participating teams. In the meantime, if you have questions, simply reach out to the World Food Champ Chat Facebook page.
The 7th Annual WFC, presented by Walmart, will be held Nov 7-11 at The Wharf in Orange Beach, Alabama. Stay tuned for more Food Sport developments at WFC by following our social media, including other structure builds and infusions that will be released in sponsor announcements over the next several months. For all WFC updates, follow World Food Championships on Twitter (@WorldFoodChamp), and Facebook and Instagram (@WorldFoodChampionships).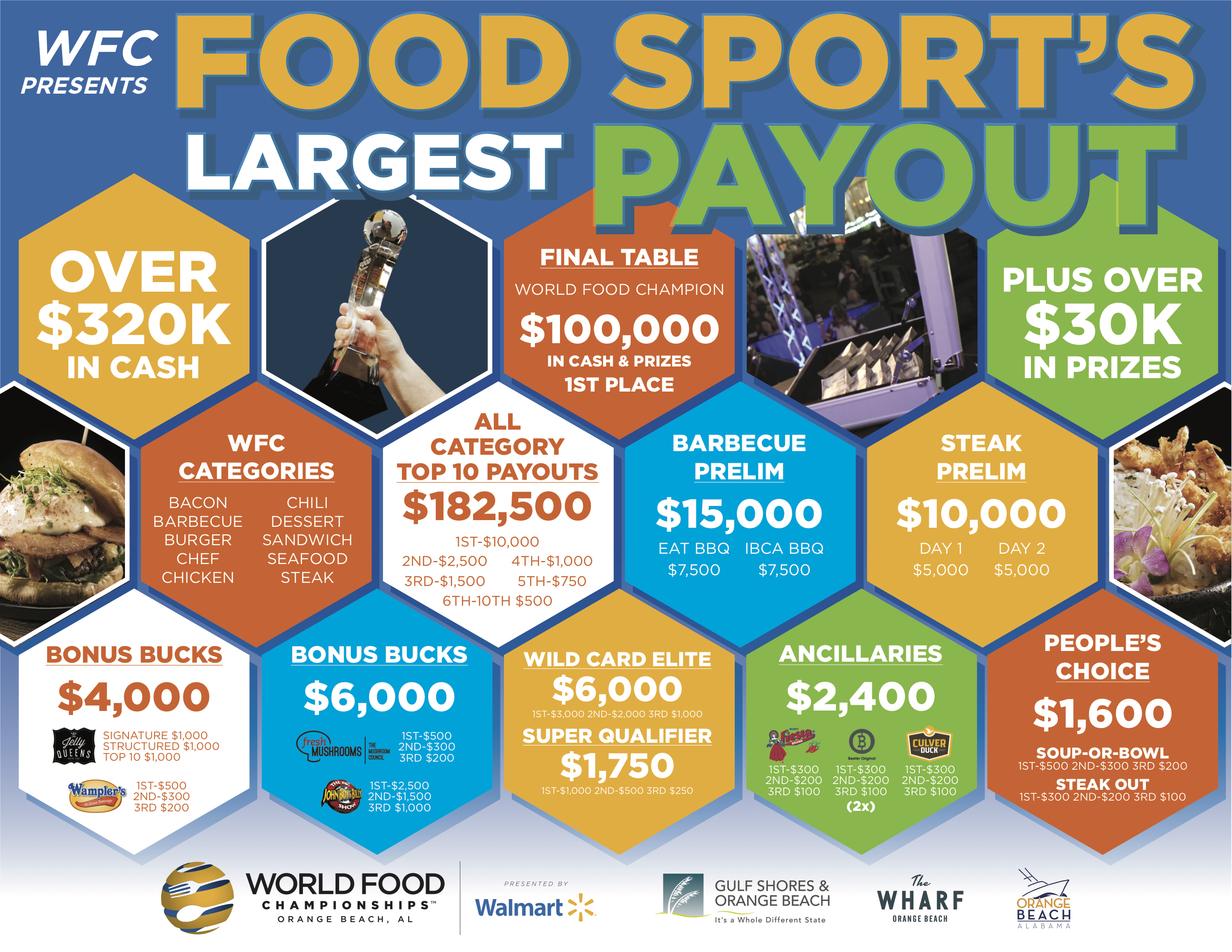 « Back to News