WFC Adds Strategic Sponsorship Partner To Expand Food Sport
Share:
Posted Aug 8, 2018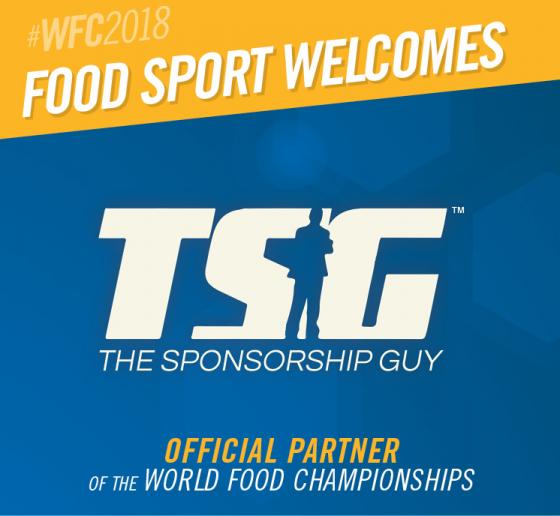 The World Food Championships (WFC) announced today that it is partnering with a sponsor and customer acquisition specialist in Dallas, Texas to help expand the leading brand in Food Sport on both the national and international levels.
Larry Weil, President of The Sponsorship Guy, will become the lead sponsor strategist for WFC and its properties as the event expands into its eighth season as America's largest Food Sport event.
"We are very impressed with Weil's sponsorship expertise and leadership," commented Mike McCloud, President / CEO of WFC. "His ability to help us secure and build strong relationships with global brands is going to be critical to our success in this next phase of growth and evolution for our Food Champ platform."
Weil is a sponsorship engagement strategist and customer acquisition specialist for some of the nation's most recognized brands. He has over $200M in sponsorship transactions to his credit with a Rolodex of over 4,000 brand and industry contacts.
With over 20 years of experience of sponsorship negotiations under his belt, Weil is excited to venture with WFC in an effort to expand its growing enterprise. With the new partnership, which goes into effect immediately, WFC will be able to expand its industry footprint and further the awareness of Food Sport Nation while generating opportunities for Food Champs globally.
"Our team is very excited to work with WFC to help initiate and build great partnerships for this impressive platform," commented Weil. "Together, I know we will be able to produce outstanding results and relationships for Food Sport as it expands its popularity and footprint. Sponsors are clamoring for authentic engagement opportunities and the World Food Championships delivers."
For more information on The Sponsorship Guy, visit thesponsorshipguy.com.
The 7th Annual WFC, presented by Walmart, will be held Nov 7-11 at The Wharf in Orange Beach, Alabama. More details about additional Bonus Buck opportunities will be released soon. In the meantime, stay up to date on all WFC news and developments by following us on Twitter (@WorldFoodChamp), and Facebook and Instagram (@WorldFoodChampionships).
« Back to News