WFC Releases Structured Builds, Infusions and Bonus Bucks Program
Share:
Posted Aug 1, 2018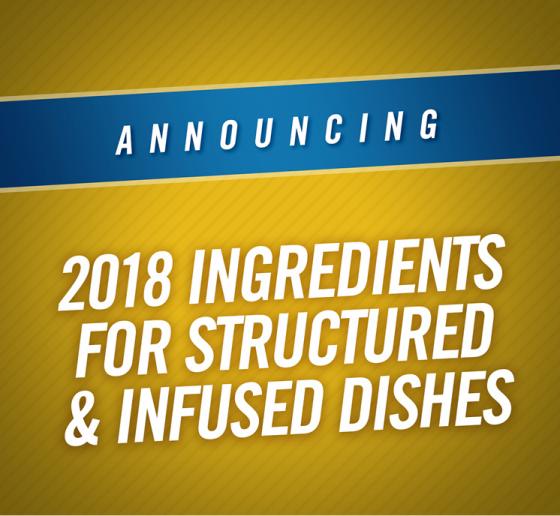 Structured Builds and Infused Ingredients were released for the 7th Annual World Food Championships along with information about a new program that will make it possible for Food Champs to earn some additional cash throughout the competition.
The Bonus Bucks program is new for 2018 and marks the first time that the use of special ingredients will yield extra cash for Food Champs, regardless if they make the Top 10 "in the money" round.
"We are excited to announce the line-up for this year's Ultimate Food Fight," said Mike McCloud, President/CEO of WFC. "We are thrilled that so many world-class food brands have signed on to be a part of WFC as we continue to elevate Food Sport and Food Champs throughout the world."
Anticipation has been progressively building for this year's food fight with registration for the competition at a record high. More than 300 teams have already confirmed their participation in WFC and only a few categories remain open for 2018. Once all the state partner teams have been slotted, the anticipated number of teams will exceed 460 — the largest field in WFC history.
The products behind the tournament's Structured and Infused dishes have now been revealed with an easy-reference infographic (see below). For additional information on each category build, click here.
More information will be available in the Official WFC Competitor's Packet, which is set to be released on September 1. In the meantime, more insight and helpful advice can be obtained on the World Food Champ Chat Facebook page.
The 7th Annual WFC, presented by Walmart, will be held Nov 7-11 at The Wharf in Orange Beach, Alabama. Stay tuned for more Food Sport developments at WFC by following our social media, including other structure builds and infusions that will be released in sponsor announcements over the next several months. For all WFC updates, follow World Food Championships on Twitter (@WorldFoodChamp), and Facebook and Instagram (@WorldFoodChampionships).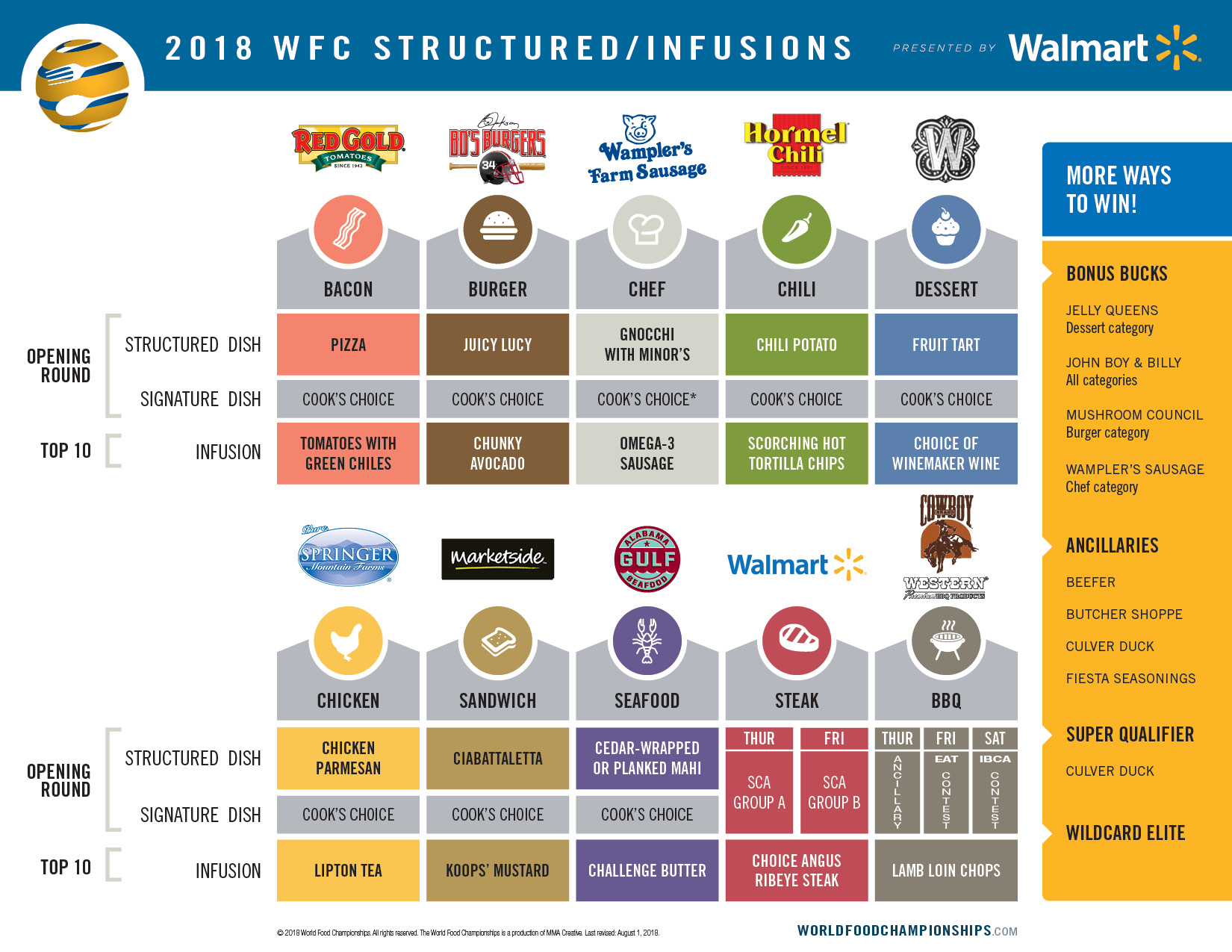 « Back to News