Idaho Potato Commission Announces Online Qualifier
Share:
Posted Jul 19, 2018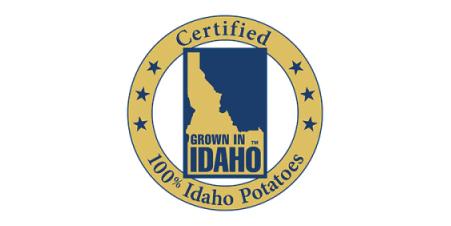 Earlier this year, WFC announced its new partnership with the Idaho Potato Commission and revealed that the organization, which celebrates the American Heart Association certified heart-healthy Idaho® potato, will be bringing its 4-ton potato on an 18-wheeler truck to the 2018 Ultimate Food Fight held in Orange Beach, Alabama this November!
With only a few 2018 Golden Tickets available, the Idaho Potato Commission is offering Food Champs a special opportunity to qualify for the main event through its Summer Spud online recipe contest.
"This is one of the last online chances Food Champs will have to earn their way into the 2018 competition," said Mike McCloud, President/CEO of WFC. "We are delighted to have partners like IPC to help give our chefs and cooks more opportunities to qualify for the Ultimate Food Fight."
Because the Idaho Potato Commission is the key structure build for the Chili category this year, three spots have been saved for the contest winners to compete in the 2018 World Chili Championship. The Grand Prize winner will receive waived entry ($300 retail value). The contest runs July 13 8:00am CDT through July 23 11:59pm CDT.
To learn more about how to enter into the Idaho® Potato Summer Spud online recipe contest and to view the contest rules, click here. To learn more about other online qualifiers for WFC, click here.
The 7th Annual WFC, presented by Walmart, will be held Nov 7-11 at The Wharf in Orange Beach, Alabama. Stay tuned for more Food Sport developments at WFC by following our social media, including other structure builds and infusions that will be released in sponsor announcements over the next several months. For all WFC updates, follow the World Food Championships on Twitter (@WorldFoodChamp), and Facebook and Instagram (@WorldFoodChampionships).
« Back to News