WFC Announces Emcee for Final Table
Share:
Posted Mar 26, 2018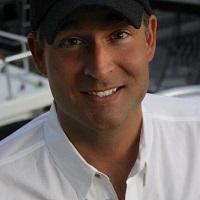 The World Food Championships announced today that Michael McDearman will serve as its emcee for The Final Table, which is being presented by Walmart on April 22 in Bentonville, Arkansas.
McDearman, who successfully managed the National Pro BBQ Tour for seven years, is no stranger to Food Sport. In fact, McDearman has judged Top 10's at WFC numerous times, is a WFC EAT certified judge, the WFC EAT lead instructor, a decorated grilling champion, and has even served as the coach for a four-time World Champion Steak Cooking team.
"McDearman has been a part of the WFC family since day one," said Mike McCloud, CEO of World Food Championships. "His knowledge and experience working with our Food Champs, accompanied with his natural ability to capture an audience's attention in the heat of the moment, makes him the ideal emcee for this significant moment in Food Sport."
As a young boy, McDearman established a lifelong love of outdoor cooking and barbecue. Over 35 years later, McDearman's passion for food has transformed into a robust and successful career. A few of his key accomplishments include appearing on BBQ Pitmasters, hosting Food Network's "Kid Chef Nation" and serving as a boardmember for the Kansas City Barbeque Society.
"I'm thrilled to be the emcee at WFC's Final Table. This will be a really great food fight considering the level of talent represented by these 10 category champions," said McDearman. "I will be boiling over with excitement to see who will be crowned the ultimate champion."
The WFC Final Table event will occur in Bentonville, Arkansas, where WFC and Walmart will present the $100,000 Grand Prize at Brightwater, a world-class culinary center for the study of food. Stay tuned for more WFC developments and details about the Final Table. Also, don't forget to mark your calendars for April 22 from 3:00 p.m. - 6:00 p.m. CST to see all of the culinary action at the Final Table LIVE, thanks to our streaming partner Kitchen Ambush!
Stay tuned for more announcements about WFC 2018. To keep up with all WFC news, follow World Food Championships on Twitter (@WorldFoodChamp), and Facebook or Instagram (@WorldFoodChampionships)
« Back to News