WFC Welcomes "Sport" and "Hound" to Food Sport's biggest stage
Share:
Posted Mar 14, 2018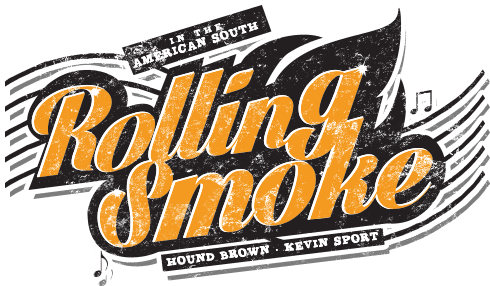 WFC announced today that the musical duo Kevin Sport and John "Hound" Brown will be a featured entertainment duo at the world's largest Food Sport competition in November.
The performers are no strangers to the competitive world of Food Sport. In fact, the pair of southern-soul inspired Americana/Country artists have been traveling the barbeque circuit for months performing their new album: Rolling Smoke. The collection of ten original songs, co-written by the pair, celebrates the exploding "BBQ Culture" across America.
"Having these creative musicians at WFC is going to be a special treat for our food fans and Food Champs," said Mike McCloud, CEO of World Food Championships. "Not only are they extremely talented, but they are truly great guys. They are storytellers at heart, and their down-to-earth Southern roots are reflected throughout their lyrics and engaging melodies."
The touring musicians hope that their music will make listeners want to invite their loved ones over and, as they say in a track off their new album, "fire up the grill, break out the meat, and keep life simple like it's 'spose to be." You can find out more information about Sport and Brown by visiting www.rollingsmokenation.com.
Stay tuned for more announcements about WFC 2018. To keep up with all WFC news, follow World Food Championships on Twitter (@WorldFoodChamp), and Facebook or Instagram (@WorldFoodChampionships).
« Back to News