Bolner's Fiesta Products, Inc. is Bringing Back the Flavor
Share:
Posted Mar 9, 2018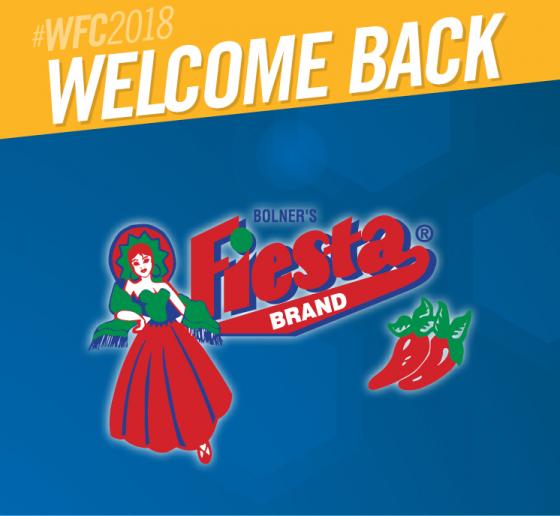 World Food Championships announced today that Bolner's Fiesta Products, Inc., will return to the Ultimate Food Fight in November.
For the second year in a row, Food Champs will have access to the San Antonio, Texas-based company's specialty seasonings throughout the competition to help kick up the flavor in their entry dishes.
"Bolner's Fiesta is a company that is truly devoted to making sure all of their products are the highest quality," commented Mike McCloud, CEO of World Food Championships. "We are so excited to have them back with us for another year as one of our key pantry partners."
Last year, Bolner's helped WFC expand its ancillary challenges by holding a special competition for barbecue competitors, which featured three of their popular seasonings. Bolner's has plans to host another unique challenge in November to help elevate the barbecue category even further. More details about WFC's ancillary competitions will be released this summer.
Contestants will also have a chance to practice with these high-quality blends soon, as Bolner's will also be featured in the 2018 Taste of America Challenge (TOA). This online, social media-driven qualifying process is WFC's largest and most innovative online recipe contest that integrates numerous quality brands. This year's contest will run from May 1st - 31st.
To learn more about Bolner's, Taste of America or World Food Championship news, stay connected by following World Food Championships on Twitter (@WorldFoodChamp), and Facebook and Instagram (@WorldFoodChampionships).
About Bolner's Fiesta Products
Bolner's Fiesta Products (www.fiestaspices.com) has been a family owned and operated company since 1955. They exhibit the qualities generally associated with artisans or craftsmen -- attention to the smallest detail, an exacting and thorough knowledge of their craft, and a sense of excitement about presenting to their customers the very best and freshest, safest products possible. Follow Bolner's Fiesta Products on Facebook and Instagram (@fiestaspices).
« Back to News