Wampler's Proves That An Energy-Saving Focus Can Be Good For Business
Share:
Posted Feb 16, 2018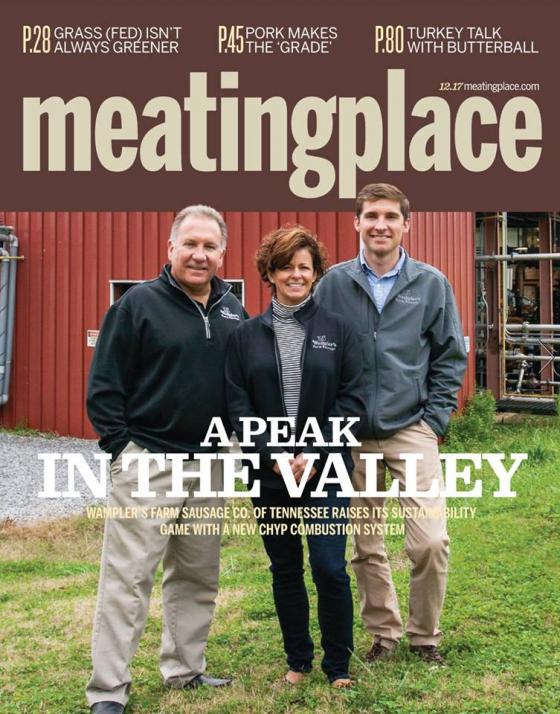 WFC's official sausage sponsor, Wampler's, is best known for its outstanding premium whole hog products. For over 75 years Wampler's has been dedicated to producing the finest and tastiest sausage for its customers. What some people may not be aware of, however, is the company's innovative and trailblazing pursuits to develop cost and energy saving methods.
In 2009 Wampler's set out to become an environmentally sustainable company. Their first steps in doing so involved the installation of 30-kW solar panels in an effort to reduce energy costs. After seeing quick results, company leaders decided to continue to explore ways to build an even more environment-friendly (yet profitable) business.
"Lots of people say you can't have business and profits and save the environment, and that's totally not true," said Ted Wampler Jr., president of Wampler's. "We're proof that saving Mother Earth is profitable."
Since their first energy-savings pilot project launched, Wampler's has instituted cardboard recycling and water conservation programs and even installed a Proton Power's revolutionary cellulose-to-hydrogen power (CHyP) clean energy system.
Currently, Wampler's is in the final stages of R&D on a game-changing technology that generates the majority of their energy consumed and will ultimately bring them to a net zero energy use. In fact, the new addition will possibly help the company generate more energy than they use.
Click here to read the full article about the impressive and innovative ways Wampler's is producing incredible products, and doing even more incredible things for Mother Earth.
« Back to News