Unique Challenge at WFC Provided A True "Thrilla" For Deserving Cooks
Share:
Posted Jan 24, 2018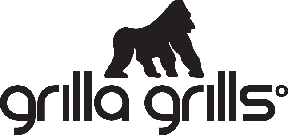 Not only was the 2017 World Food Championships the largest in history, but it was also one of the most meaningful. Thanks to numerous charity events and ancillary cooking challenges, thousands of foodies and nontraditional competitors got a chance to taste what WFC is all about.
None were more thankful and delighted than the competitors in the inaugural Thrilla At The Grilla contest, which was organized and sponsored by Grilla Grills out of Holland, Michigan. This two-hour, Veterans' Day grilling competition featured ten first responders and military personnel who had won their way to WFC through a special online challenge.
"We are always thrilled to introduce new and unique Food Sport events," commented Mike McCloud, President of WFC. "But this one turned into more than that. It was a special moment for every one of the participants, and our judges and attendees got to really enjoy some incredible food."
Earlier this year, Grilla Grills ran a online grilling recipe contest called "Red, Hot, and Blue" to find the ten best dish ideas from a special field of contestants: past and present first responders, active and reserve military service members, as well as veterans. Contestants submitted a recipe and a picture of their dish for a chance to compete. A Grilla Grills panel then selected the Top 10 winners and paid their way to WFC for a food-inspired, contest-centric weekend.
While at WFC, the competitors were given two hours to recreate their protein dish (or a new one) on a Grilla Grill wood pellet smoker. But there was a new twist: they received a mystery basket containing three items that had to be incorporated into their dish. The competition was then judged by a panel of E.A.T. certified judges.
"We wanted to elevate and showcase our military and first-responder personnel, and this challenge did that in so many ways," commented Shane Draper, pitmaster and brand ambassador for Grilla Grills. "By incorporating the surprise ingredients into the competition, it allowed each pitmaster to demonstrate some of the skills they use everyday during their service, which includes adapting, overcoming and being cool under pressure."
When the smoke cleared, Danny Mounts from Brooksville, Ky., took first place with his wagyu beef filet. The judges were THRILLED by the way Mounts incorporated his mystery ingredients of apple, chive, and honey into his recipe. For his efforts, Mounts was awarded a Grilla Grill Wood Pellet Smoker (valued at $800) and $500 dollar cash prize. Along with his winnings, Mounts won a free entry into the 2018 World Barbecue Challenge.
Helping round out the top three were: George "Geo" Phelps from Cincinnati, Ohio in second place, who received a $250 cash prize for his efforts; and Mike Southerland from Danville, Ky., in third. Both runner-ups also went home with a pellet smoker, courtesy of Grilla Grills.
Want to know how you can take part in one of the many exciting WFC ancillary competitions? Be sure to follow us on Facebook so you can stay up to date as we announce upcoming Food Sport challenges, as well as rules for the 2nd Annual Thrilla At The Grilla in 2018!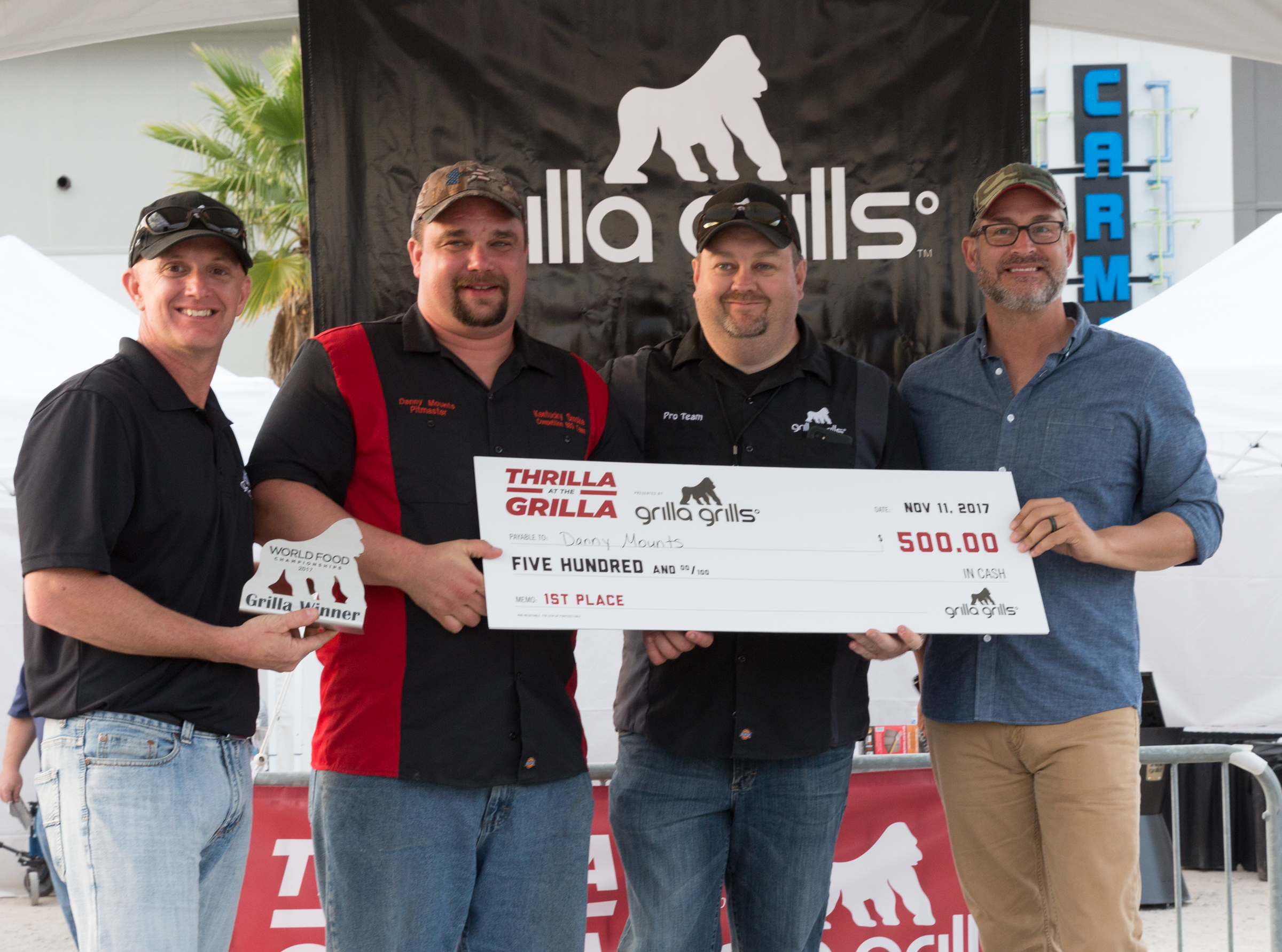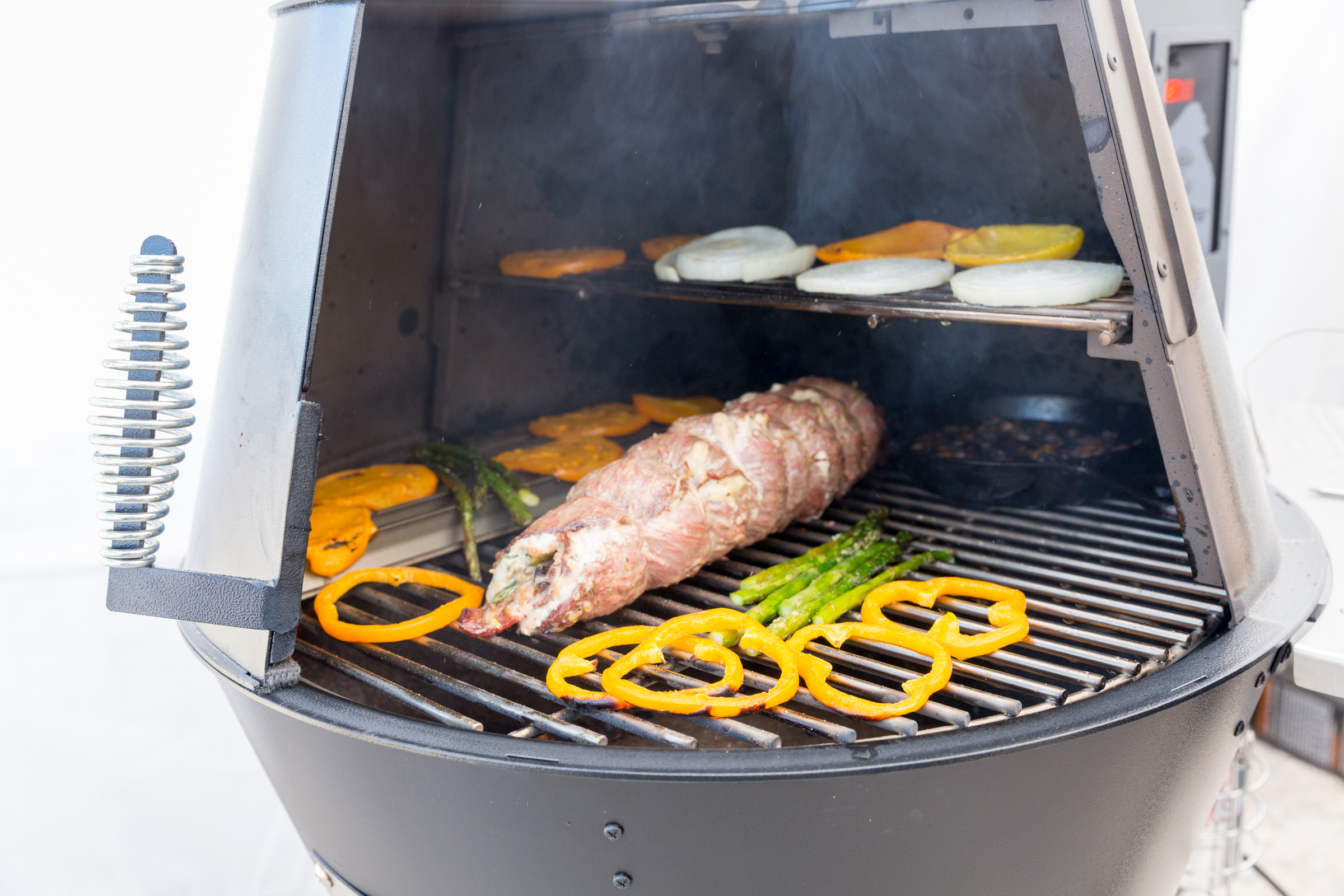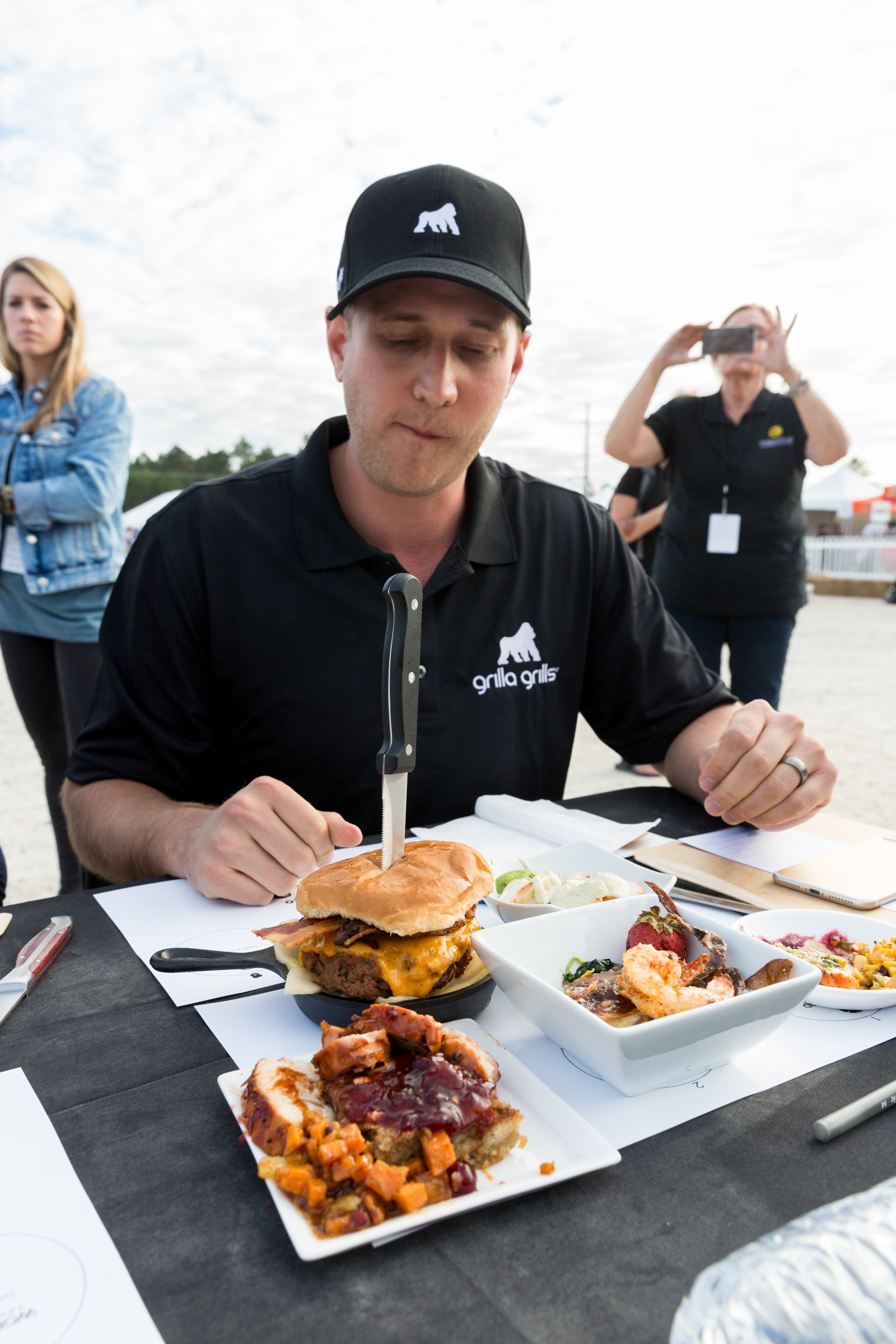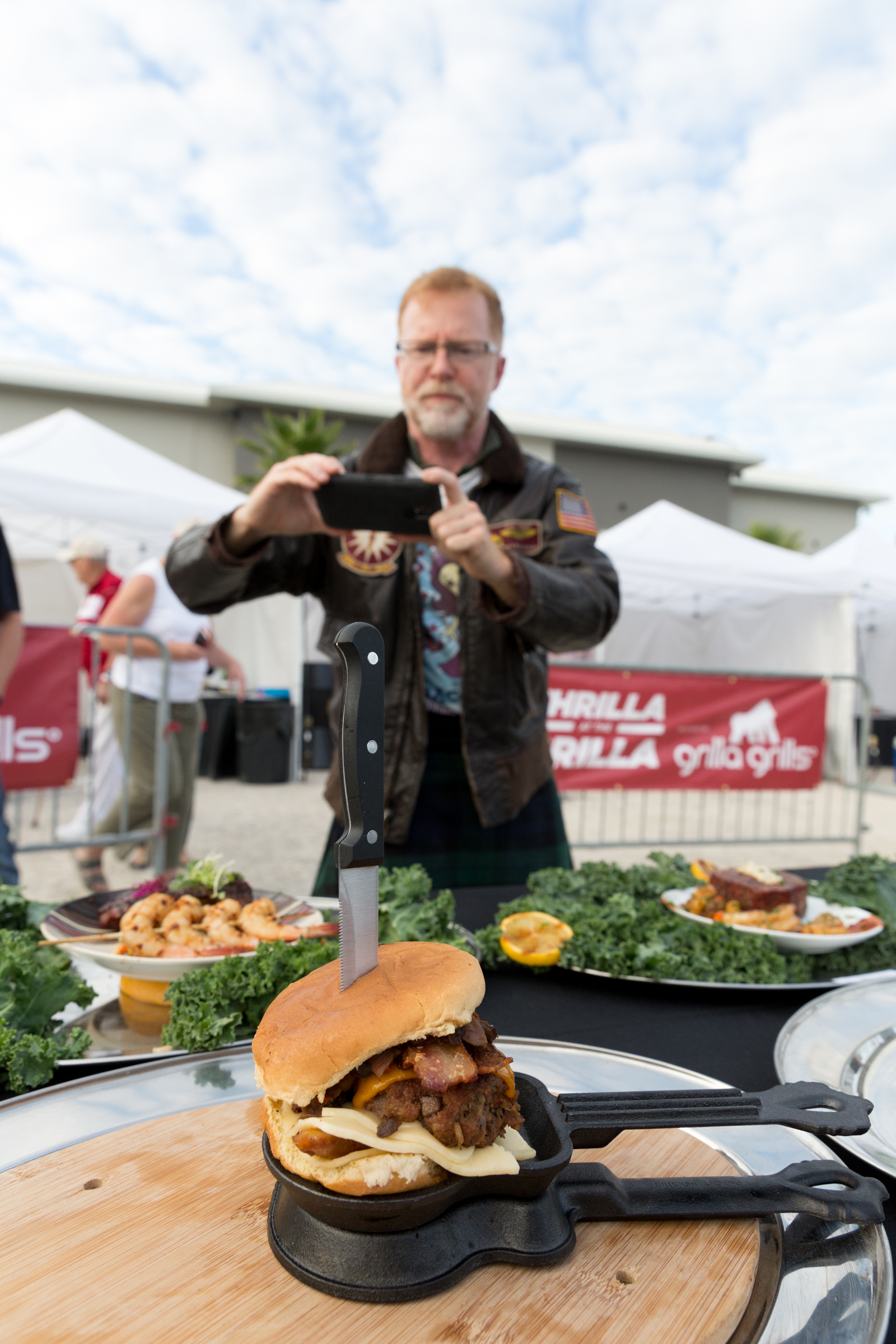 « Back to News