WFC Changes Official Categories for 2018
Share:
Posted Jan 3, 2018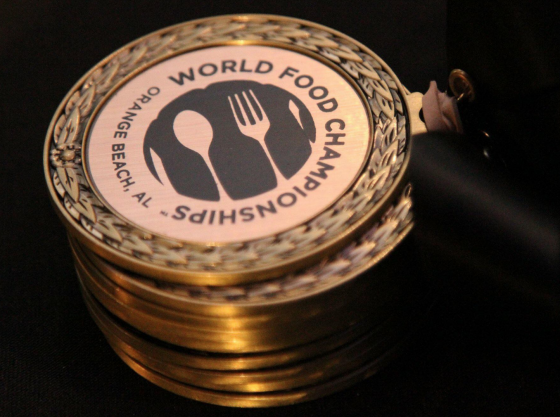 The WFC Committee announced today a change in the Official Categories for the 2018 Championship. After the success of the Recipe Category's focus on Chicken, WFC will now be making it possible for Chicken to have its own Category Championship.

The WFC Committee also announced that it will be maintaining its 10 championship structure for 2018, which means that one of the existing categories will be dropped to allow for the new Chicken division. This category drop will affect Recipe, although it may return in the future as WFC's beta-development division.


"The Recipe Championship has allowed us to bring a new theme to WFC each year. It's worked great, and it's certainly helped us find a new and exciting category with chicken," explained Mike McCloud, President/CEO of WFC. "So now, we will probably turn to the Chef category to beta-test other concepts/trends in the culinary space. This too, we believe, will allow us to keep pushing the envelope on competition innovation at WFC."


In addition to Chef and Chicken, the remaining eight championships will include Bacon, BBQ, Burger, Chili, Dessert, Sandwich, Seafood and Steak.


Another key change that will be implemented in 2018 is how BBQ and Chili teams are qualified. In the past, WFC has designated certain events as qualifiers, as well as allowed some open slots to be claimed on a first-come, first-serve basis by pro teams. This process is being modified, however, to mirror the championship status that is used in all the other categories. More on this new qualifying process will be announced
Friday, January 5th
.
For more 2018 tournament updates, stay tuned this week. New rules and qualifying events will be released in the coming days.
« Back to News