World Chili Champ Defends Her Title
Share:
Posted Dec 10, 2017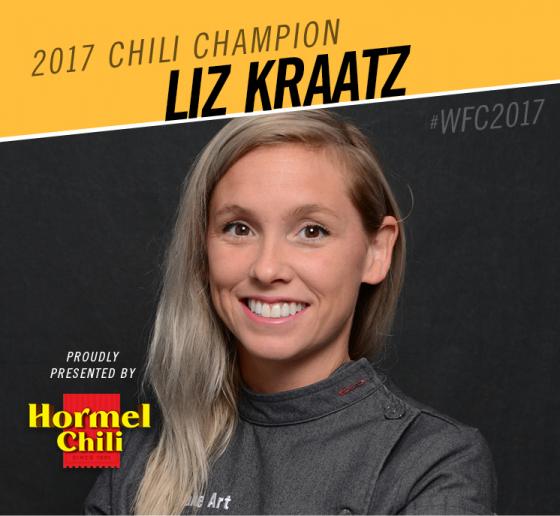 What does it take to defend a World Chili title at the World Food Championships? Apparently, it requires a major amount of commitment and consistency - and perhaps a touch of confection!
Liz Kraatz, the 2016 World Chili Champion from WFC, was the ONLY returning champion who defended her title and took home the golden prize purse again in this year's 2017 World Food Championships, held at The Wharf in Orange Beach, Alabama.
"In my head, I thought I didn't even place in the top five," recalls Kraatz, who operates a cake catering business and is a veteran of Food Network's Cake Wars: Christmas. "I was so shocked when they said my name. Truthfully, I had convinced myself it wasn't going to be me. I just couldn't believe it."
When you set out to defend a world title, a good strategy is a must. After finishing the opening round in 6th place, Kraatz took several elements into consideration when it came to preparing her final dish. Time, presentation, and how to best use the required infusion ingredient, Bolner's Fiesta Seasoning, were a few of the things Kraatz evaluated as she built her dish. In the end, she decided to go with her Creamy Ancho White Chili — the same recipe that won her the title in 2016.
"We toyed around with several options, but I went with my gut decision to stick with what we knew we could execute the best," explained Kraatz.
In the final round of the open chili category, which was presented by Hormel Chili, Kraatz' "stick-with-what-works" strategy resulted in a $10,000 prize package finish and honors to keep her title as the World Open Chili Champion for another year.
The self-proclaimed, Youtube-taught cook's win was extra special this year because of the individuals who were there to share in her celebration. Kraatz's mother, who also served as her sous chef for WFC, was the first person to ever inspire her to get in the kitchen. Kraatz's mother was recently diagnosed with stage three ovarian cancer and was in the process of going through a 18-week chemotherapy treatment during the competition.
"My mom is a huge inspiration to me. She is the one who has taught me about flavors," explains Kraatz. "She is such a trooper and to have her by my side assisting throughout this entire process was extra special."
Last year, Kraatz finished third overall at the Final Table event. As she prepares for this year's ultimate face-off in April, Kraatz reflected on her WFC experience.
"Honestly, the first time going in to compete at WFC I had zero expectations. WFC has helped me better understand my own cooking talents and I've realized that it doesn't matter what level of experience you have. Everyone here has a chance and opportunity to make a name for themselves. Not only has WFC given me the opportunity to meet so many people from around the world who share my love of cooking, but it has been a place for home cooks like myself to gain respect and recognition," commented Kraatz.
Stay tuned to hear more WFC category champs stories and find out who serves up the best dish at Final Table to take home the overall grand prize. To review all the 2017 World Food Championship scores and results, visit https://worldfoodchampionships.com/scores or like the event's Facebook page.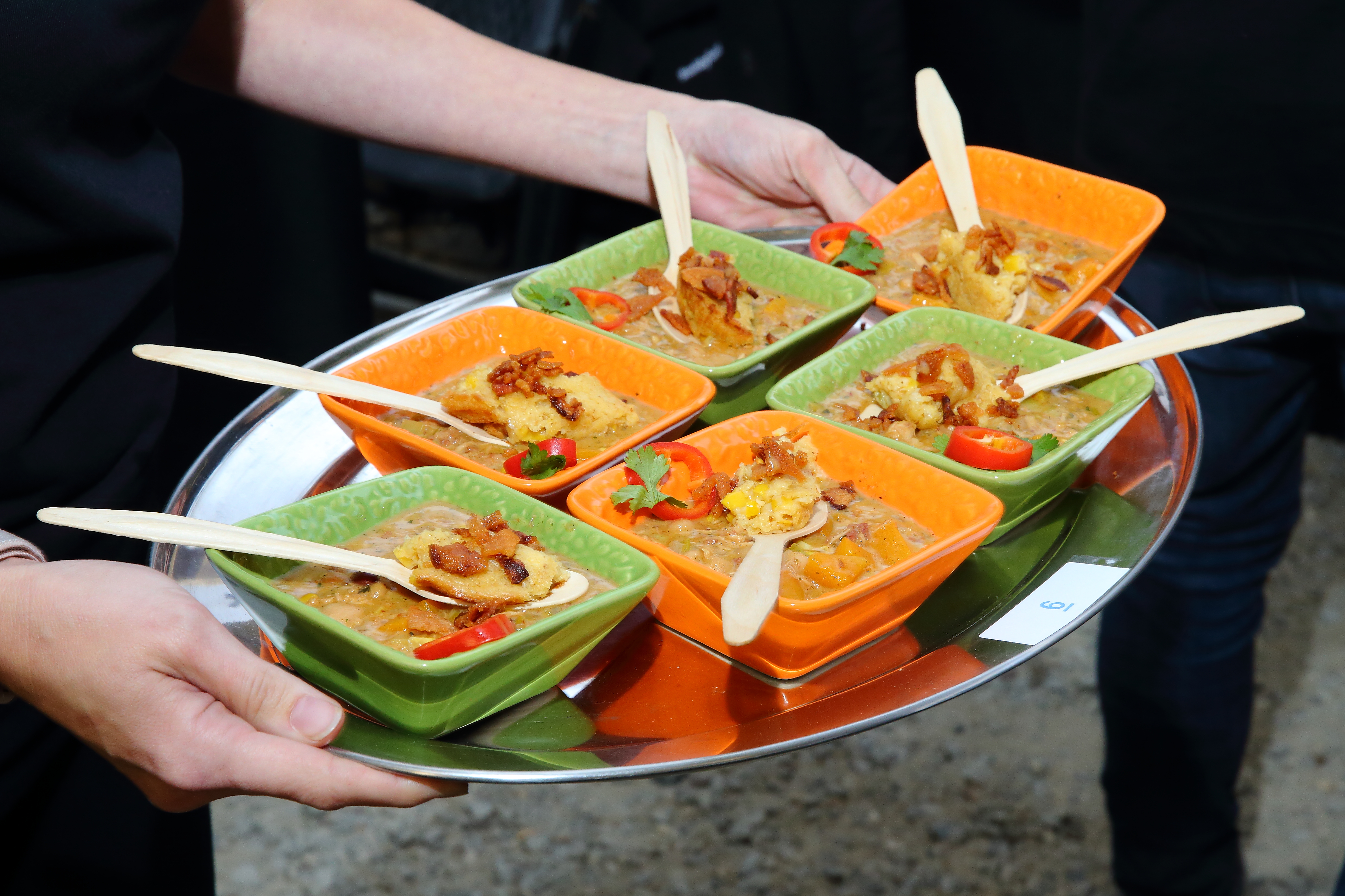 « Back to News