An "Acie" Performance Propels Florida Chef into World Sandwich Championship
Share:
Posted Dec 8, 2017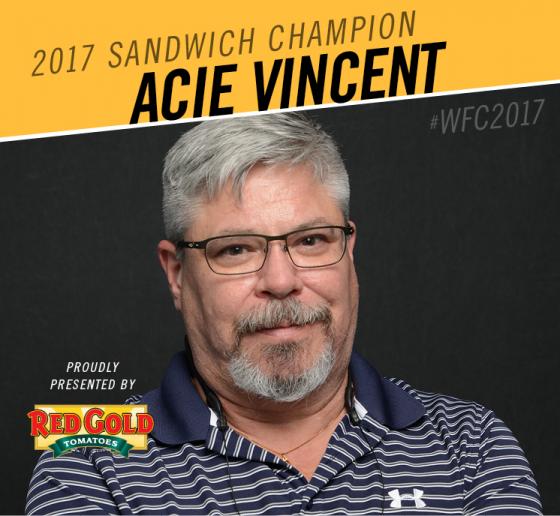 With three years of World Food Championships experience under his belt, Chef Acie Vincent from Oviedo, Fla., cinched up his expectation for 2017 and set his sights on a Top Ten finish. His vision was crystal clear….in fact, it was spot on perfect.
After barely making it into the Top Ten in Sandwich, Vincent then created the dish of a lifetime that helped him jump nine spots and take home the crown for this year's Sandwich World Championship.
Like all of his competitors, his route to WFC started with a victory too. He won a golden ticket and $500 travel stipend courtesy of Red Gold's "Bring Your 'Wich to the Sand" Online Recipe Contest.Red Gold, who was the Sandwich category sponsor at this year's championships, also sweetened Acie's victory with one-of-a-kind trophy made out of their signature tomato products.
Even though he won a $10,000 prize package, the Red Gold trophy and ultimate bragging rights, Acie's adventure into the Top 10 was at first a little bittersweet. That's because his wife, who was also competing, didn't make the cut.
"We're are both very competitive, even with each other," Vincent said. "Once the scores were in, I was disappointed she didn't make it up there with me, but I knew I would have a great sous chef to help me in the final round."
Heading into the final round with his new sous chef was a winning formula. The Vincents prepared a Smokey Lionfish Crabcake Sandwich accompanied with Bacon Tomato Jam using Red Gold Whole Peeled Tomatoes. "I truly felt like I cooked the best sandwich I'd ever made," declared Vincent, "However, I was still thinking if I got really lucky the best I would be able to do was 3rd or 4th place."
Last October, Vincent made the decision to pursue his food passion full-time. "It kinda doesn't seem real yet. It all happens so fast when you're up there and then you just become speechless," said Vincent.
Now Vincent will prepare to compete against the other nine categories the Final Table event in April, where one will take home the grand prize purse of $100,000. "To take home the whole thing would just be huge for myself and our small company of seasonings and sauces."
Read more WFC stories by visiting our News page and stay tuned to find out who will serve up the best dish at Final Table to take home the overall grand prize. To review all
the 2017 World Food Championship scores and results, visit https://worldfoodchampionships.com/scores or like the event's Facebook page.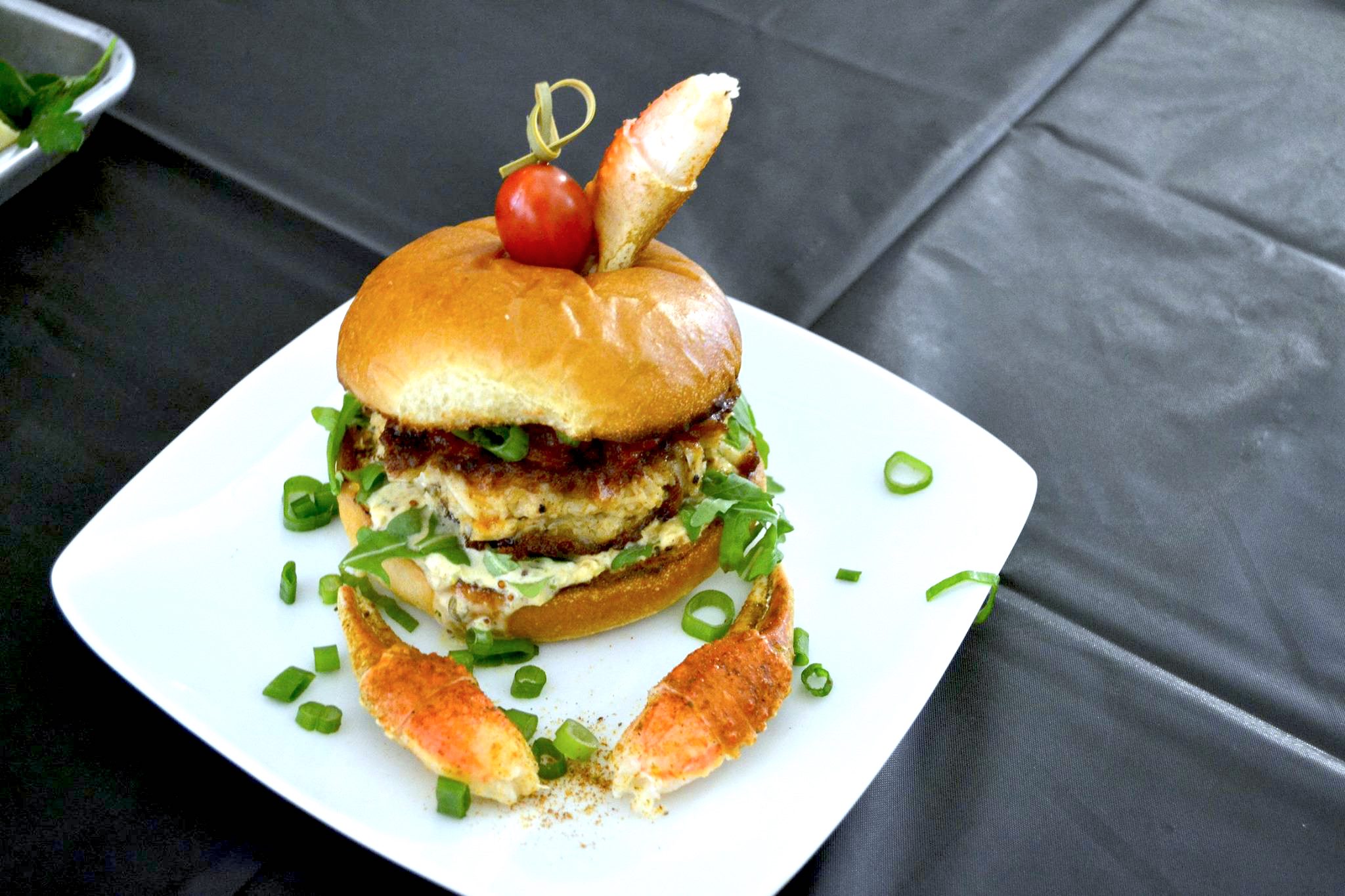 « Back to News