Five-Time Canadian Competitor Finally Takes Home A Championship Crown
Share:
Posted Dec 4, 2017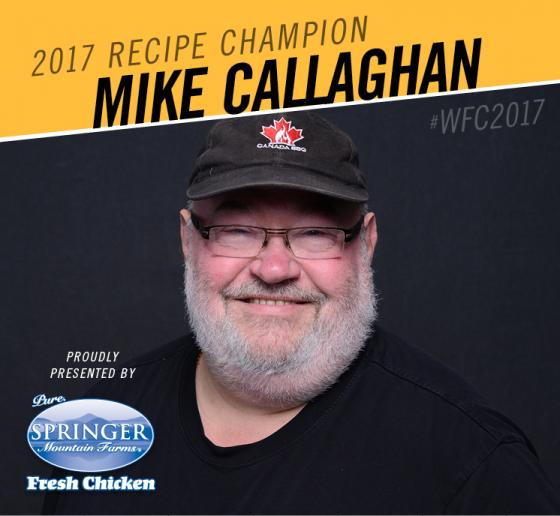 It took six years, but Mike Callaghan is not complaining. In fact, this Canadian cook — the only person to make a Top 10 appearance in all five previous championships of WFC — is now a living example of how persistence and performance truly can pay off. As the 2017 World Recipe Champion, he now gets to celebrate with the $10,000 prize purse, but not for long. Because he's already setting his sights on being the only International team to win the WFC Final Table.
This year's WFC fielded 19 teams from Canada, along with almost 30 teams from 13 other countries, and 400 teams from American states competed in Orange Beach, Alabama. Winners were crowned after a tournament-style process in ten food categories: Barbecue, Chef, Chili, Burger, Sandwich, Recipe, Bacon, Dessert, Seafood, and Steak. After qualifying through regional and international competitions or online recipe contests, WFC participants cook two dishes for the chance to move on to the Top Ten round in their category.
Callaghan, who is no stranger to the world food stage, was more determined than ever to take home the Recipe category World Champ title, sponsored by Springer Mountain Farms. "We've come so close to winning for so many years. We've always been in the top ten, and each year has had its own little challenge. So this year we made sure to give ourselves plenty of time to practice beforehand in our condo to perfect our dish," explains Callaghan.
In 2016, Callaghan's dish fell less than a point away from first place. "The points are sometimes so tight. I know this from experience," said Callaghan. With the pressure on, Callaghan rebuilt his entire final dish Saturday night. "I had used jelly before, but never in this fashion," noted Callaghan. "I wasn't looking to make something that tasted alright, I was looking to construct something that would make the judges go 'WOW' when they took a bite." Callaghan did just that with his final dish, Bao Springin' Chicken Wow infused with The Jelly Queen jams for his first category win. "This year I knew we had a rock solid dish. I had a feeling I was going to be in top five, but you always have that what if thought what if," recalls Callaghan. "When I heard Mike McCloud say EH? I knew we had finally did it!"
Callaghan will now prepare to battle it out against nine other category champions at WFC's Final Table in April of 2018, where the winner will go home with an incredible $100,000 grand prize package. "I have been chasing that little crystal trophy for years in hopes of joining the elite club of World Champs. This year it is finally within grasp," said Callaghan. "Not only does this win give me a sense of validation, but this event is truly a springboard that provides incredible career opportunities for individuals like myself and we are bouncing at the edge of that springboard ready to launch."
Stay tuned to hear more WFC category champs stories and find out who serves up the best dish at Final Table to take home the overall grand prize. To review all the 2017 World Food Championship scores and results, visit https://worldfoodchampionships.com/scores or like the event's Facebook page.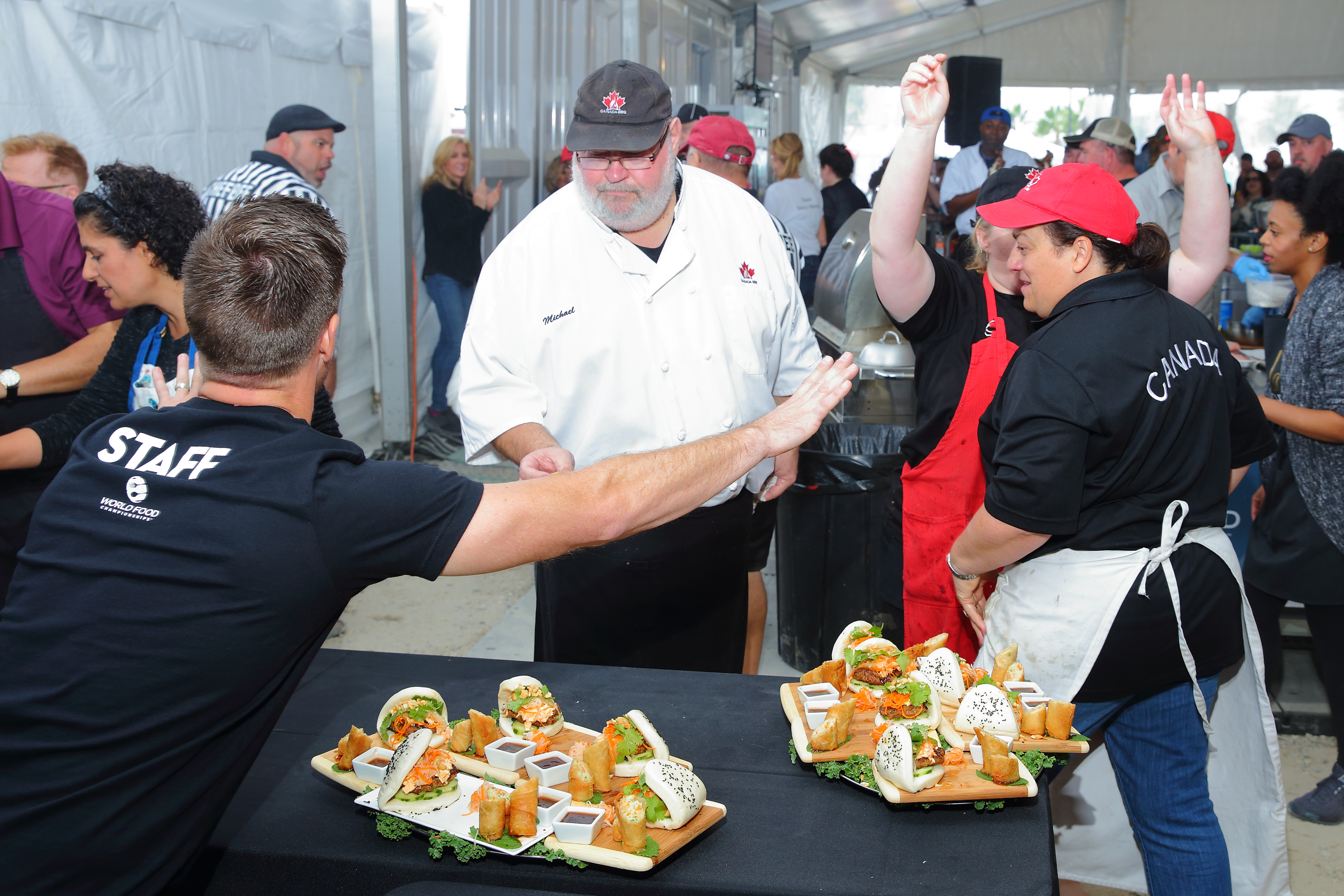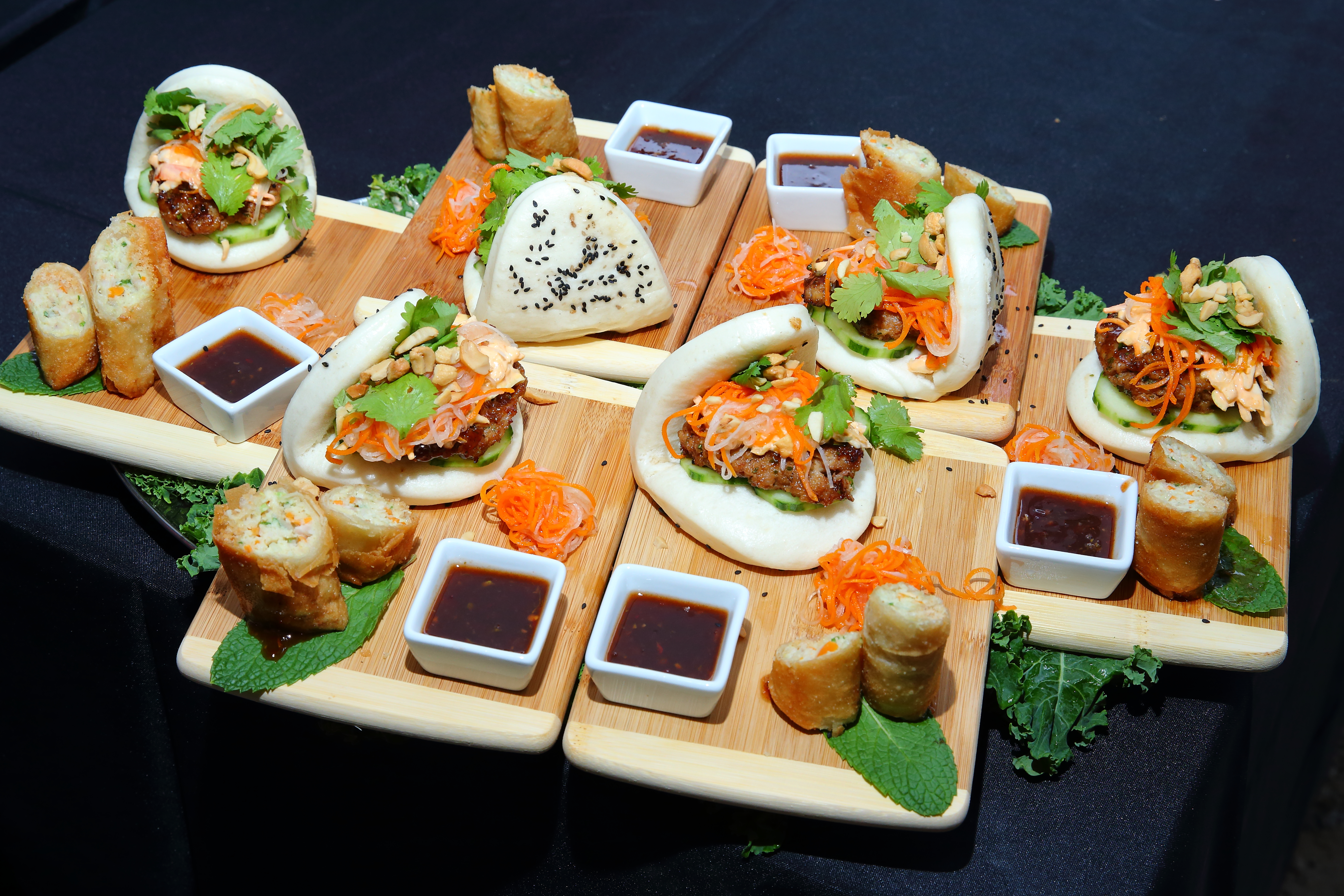 « Back to News