Food Sport Franchise Partnerships Announced by WFC
Share:
Posted Nov 29, 2017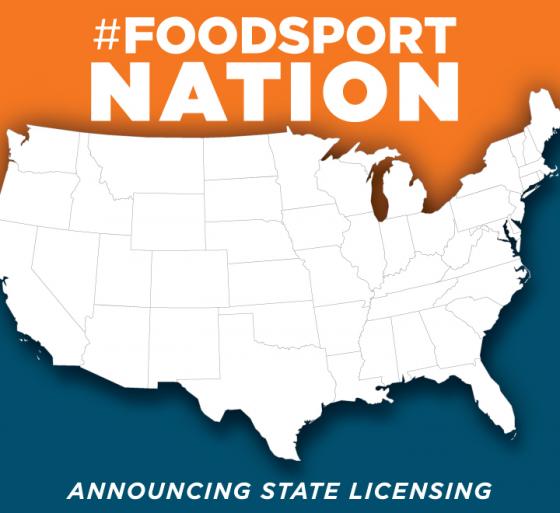 Orange Beach, Ala. — The World Food Championships announced today that it is going to expand its Food Sport enterprises through state partnerships in 2018.
Fresh off its 6th Anniversary in November, WFC has now certified almost 1,000 judges, conducted more than 100 food competitions, scored more than 45,000 dishes, and rewarded a field of 5,000 contestants with almost $2 million in prize money.
"Food Sport is here to stay, and it's no secret that our Food Champ enterprise is expanding at a phenomenal rate," commented Mike McCloud, President and CEO of WFC. "From our qualifying process to our proprietary judging system, our sponsor support to TV programming, we've solidified a chef-centric, cook-driven platform that is spawning careers, creating massive tourism impact, and generating food ideation in remarkable ways. Expanding this through official partnerships and licensed opportunities is our next important step, and we're ready to work with key partners to do that now."
Holders of a WFC state partnership will be able to benefit from the Food Sport momentum by conducting exclusive qualifiers, hosting certified judging classes, licensing official products, and creating state-endorsed teams for the event's annual championship.
"We will be partnering with Cities, States, Tourism departments, savvy event organizers and food-related companies throughout the country to implement our best practice processes for world-class cooking competitions," McCloud said. "Eventually, every state will have a franchise-type partner who will qualify and funnel the country's best chefs and cooks into WFC."
The current qualifying process for WFC involves about 600 independent events throughout America. But through the new franchise plan, WFC will eventually work with 50 American partners who will be able to conduct statewide events/competitions that qualify official teams into the championship.
"Not only will this streamline our qualifying process and get it more localized, it will help us guarantee that our Ultimate Food Fight is fielding the absolute best cooks and chefs from a particular state," McCloud explained.
For 2018, WFC will continue its practice of announcing the events and qualifiers that hold Golden Tickets through Automatic Qualifiers or Elite Qualifiers. However, a few key state announcements are expected soon, and these will trump any existing qualifying process for that particular state.
"For competitors who have already earned a 2018 Golden Ticket or exemption, there will be no impact," McCloud said. "And when we announce any state partner, we will carefully explain the impact on any previous qualifiers that are in that area."
For more information on how to obtain a WFC partnership, please send your information (organization or state represented) to info@mmacreative.com. MMA Creative is the parent company and founder of the World Food Championships, which were launched in 2012 in Las Vegas, Nevada.
About WFC
The 6th Annual World Food Championships (www.WorldFoodChampionships.com) featured 450 culinary teams from 40+ American states and 13 countries. The event, which has awarded almost $2 million to home cooks and chefs since 2012, is comprised of 10 category championships and uses a tournament-style process to narrow the field to 10 champions. The champions then move on to a high-stakes Final Table event in April 2018 for the ultimate bragging rights and a $100,000 prize purse. For all WFC updates, follow World Food Championships on Twitter (@WorldFoodChamp), and Facebook and Instagram (@WorldFoodChampionships).
« Back to News