Chopped Canada Junior Winner Set To Compete at WFC
Share:
Posted Oct 26, 2017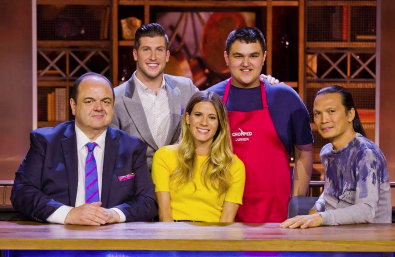 Jonathan Giovannoni is the youngest competitor to ever compete in the main event at the World Food Championships.
This remarkable 14-year-old has managed to build an impressive cooking resume that many chefs twice his age haven't managed to achieve yet. The Chopped Canada Junior winner's love for cooking developed after he was diagnosed with brain cancer at the age of five. When he was too sick to play with other children, Giovannoni's father started teaching him how to make pizzas and from there every Sunday was spent in the kitchen creating delectable dishes. He spends his free time working on his craft and raising money through bake sales for charities like Make-A-Wish. Competing in the Bacon category at this year's World Food Championships after taking First in the Canadian Food Championships with Chef Earl Briones, Giovanni is on a mission to prove that adults aren't the only ones who can master the culinary art of Food Sport. "I want to show everyone that kids are just as capable of being the best as adult chefs."
We can't wait to see what mouth-watering dish this talented, young chef creates at WFC. Click here to learn more about how you too can take a bite out of WFC with our special ticketed events featuring your favorite food stars.


About the World Food Championships
The World Food Championships (www.WorldFoodChampionships.com) features almost 500 culinary champions seeking food fame and fortune. The sixth annual event, scheduled for Nov. 8-12, 2017 at The Wharf in Orange Beach, Alabama, is comprised of 10 category championships that award chefs and cooks with hundreds of thousands of dollars in cash and prizes. The Top 10 performers in the field move on to a high-stakes Final Table event in April 2018 for the ultimate bragging rights and a $100,000 prize purse. For all WFC updates, follow World Food Championships on Twitter (@WorldFoodChamp), and Facebook and Instagram (@WorldFoodChampionships).
« Back to News