Are You Ready For Retail?
Share:
Posted Sep 27, 2017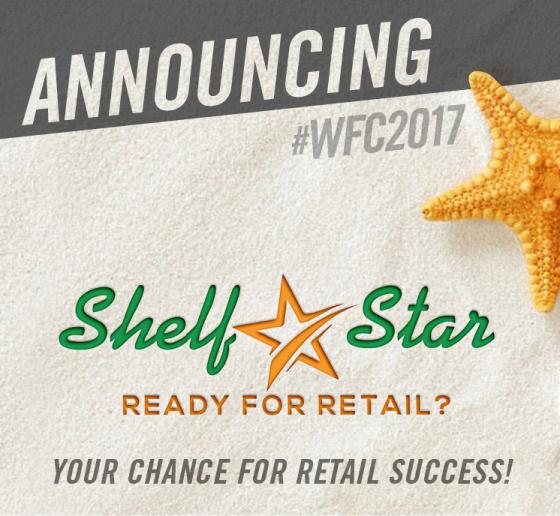 ORANGE BEACH, Ala. -- September 27, 2017 -- The co-creator of the national television show "Hatched" in association with World Food Championships presents: Shelf Star's "Real-Time Retail" Challenge.
Up to 50 American small business entrepreneurs will be granted the opportunity to present themselves, their products and their passions to thousands of customers, national television producers and America's largest retailers for a potential spot on television and/or on actual retail shelves!
"We know that Food Champs are always ideating and developing cool new products, be it appliance or food-centric," commented Mike McCloud, CEO of World Food Championships. "So we are thrilled to be able to provide them a shot at shelf stardom! Getting a product on the shelves of retailers nationally is a tough process, but this opportunity will help make it easier for anyone who is retail ready and wants to prove it at WFC."
Entrepreneurs can also sample and sell their products to the 20,000+ attendees expected at this year's event by obtaining a branded booth or signing up to participate in the Tasting Village. Just be prepared to pitch your passion and products if you get a mystery shopper!
If you want to prove that you're ready to be the next "Shelf Star," email Andrew at akavovit@gmail.com by October 20th. All retail product categories are welcome to apply.
About the World Food Championships
The World Food Championships (www.WorldFoodChampionships.com) features almost 500 culinary champions seeking food fame and fortune. The sixth annual event, scheduled for Nov. 8-12, 2017 at The Wharf in Orange Beach, Alabama, is comprised of 10 category championships that award chefs and cooks with hundreds of thousands of dollars in cash and prizes. The Top 10 performers in the field move on to a high-stakes Final Table event in April 2018 for the ultimate bragging rights and a $100,000 prize purse. For all WFC updates, follow World Food Championships on Twitter (@WorldFoodChamp), and Facebook and Instagram (@WorldFoodChampionships).
« Back to News