World Food Championships Announces Special Event for Final Table
Share:
Posted Sep 19, 2017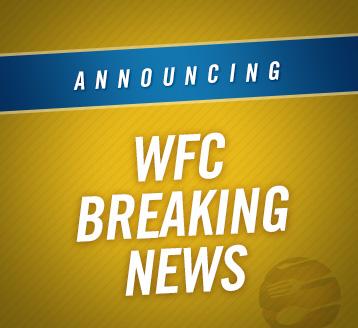 ORANGE BEACH, Ala. -- September 19, 2017 -- The World Food Championships announced today that it is moving its Final Table to April of 2018 for its first digital streaming event with a major media partner.
This means that Food Sport's largest event will now bookend the 2018 competition season with a $100,000 grand prize kick-off event, along with a season-ending Main Event that crowns 10 champions and awards more than $200,000 in cash and prizes in the process.
"This has been a goal of ours from day one," commented Mike McCloud, President & CEO of WFC. "It's the same process that is used at the World Series of Poker, which exploded when its Final Table was televised live for the first time. We simply believe that the same can happen for Food Sport and WFC, and we just happen to have a network partner who agrees. So it's about to get very interesting for cooks and chefs who want to propel their careers further and farther by competing at WFC."
While pointing out that details about the new streaming deal can't be revealed yet, McCloud did acknowledge that it was important to get the news out as quickly as possible so that everyone can plan their logistics for November. He also stated that the main process for the 2017 championship will occur as originally planned from Nov 8 through Nov 12th.
"The key difference now is that once we crown our 10 category champions on Nov 11th and 12th, every one can go home or simply enjoy The Wharf and Orange Beach for a few extra days for some much needed downtime," he said.
For WFC and its champions, however, the downtime will be short lived. Based on the new Final Table strategy, the 10 champions will go into prep mode almost immediately as PR, planning and media training kick in during the holidays.
"The amount of publicity that this shift is going to bring to WFC and our Champions is going to be monumental," said McCloud, who added that Final Table details will be revealed during the awards program on Nov 11th. "Each one will be involved in media appearances and new opportunities that will build anticipation and notoriety prior to the Final Table. That's something we've never really had time to provide or help with in the past. So this is truly a game changer."
Turns out that WFC is having a year of many firsts. From closing registration early due to a full field of 500 contestants, to the launch of its first World Food Games for families; from a new ecommerce marketplace called The Champion's Table, to its first Food Allergy Symposium free to the public; from expanded VIP programs to the launch of a Food Champ demo program with the world's largest retailer; WFC has certainly seen massive growth over the past twelve months.
"This year will go down as a tipping point for Food Sport," commented McCloud. "And remarkably, we still have a few exciting developments to announce before November. In my opinion, it simply goes to show you how incredible this space is, and how passionate this industry is. All of us at WFC are honored and proud to be playing such a pivotal role for Food Champs throughout the world."
To stay connected to Food Sport news and the Food Champs who excel in the annual event, follow World Food Championships on Twitter (@WorldFoodChamp), and Facebook or Instagram (@WorldFoodChampionships).
About the World Food Championships
The World Food Championships (www.WorldFoodChampionships.com) features almost 500 culinary champions seeking food fame and fortune. The sixth annual event, scheduled for Nov. 8-12, 2017 at The Wharf in Orange Beach, Alabama, is comprised of 10 category championships that award chefs and cooks with hundreds of thousands of dollars in cash and prizes. The Top 10 performers in the field move on to a high-stakes Final Table event in April 2018 for the ultimate bragging rights and a $100,000 prize purse. For all WFC updates, follow World Food Championships on Twitter (@WorldFoodChamp), and Facebook and Instagram (@WorldFoodChampionships).
« Back to News