KitchenAid Joins WFC for its Food Sport Debut
Share:
Posted Aug 28, 2017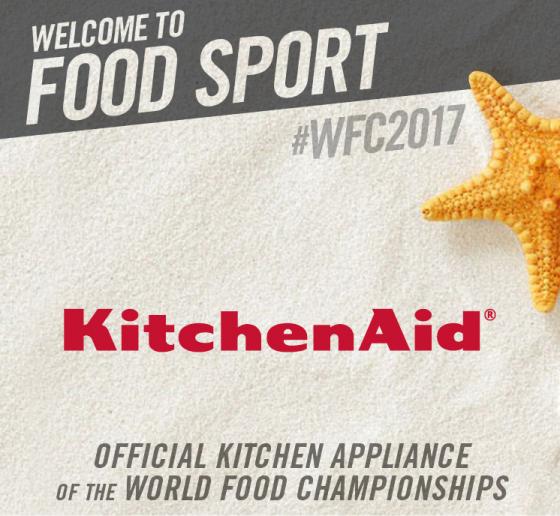 WFC announced today that KitchenAid is joining the world's largest Food Sport platform by powering up Kitchen Arena for the event's 6th Anniversary, where almost 500 culinary teams will compete for over $300,000 in cash and prizes.
"Joining forces with a company like KitchenAid is a milestone moment for our championship," commented Mike McCloud, President & CEO of WFC. "For almost 100 years, KitchenAid has been at the heart of great cooking and great culinary achievements. To now have them at the heart of our Kitchen Arena — where victory is defined by great products, great cooks and great performance — is a win for Food Sport and Food Champs everywhere."
In addition to product demos, on-site service techs and culinary digital content, the KitchenAid relationship will bring two key products to WFC's Kitchen Arena: a 30-inch 5-element electric convection range, and a 1200 watt 1.6 cubic foot countertop microwave. Features of each product, which will be outlined in competitor packets, can be found online at www.KitchenAid.com.
This year's Kitchen Arena — which will be surrounded by more than 120 barbeque teams and almost 100 food-related companies — will feature 40 complete cooking stations. The arena will be split evenly this year, with Side A and Side B, so that WFC officials can conduct 10 championships in a flight-based, alternating process throughout a week of competition.
WFC is scheduled for Nov 8-14th at The Wharf, a full-service marina in Orange Beach, Alabama. The event's entire field of 500 competition spots have been claimed, prompting registration to be closed a full month ahead of schedule.
"This is going to be an epic event," McCloud said. "The field is bigger and stronger than ever, and our partners and sponsors have never been better. Everyone in Food Sport is setting their sights on who will be the next $100,000 champion of WFC."
About KitchenAid:
Since the introduction of its legendary stand mixer in 1919 and first dishwasher in 1949, KitchenAid has built on the legacy of these icons to create a complete line of products designed for cooks. Today, the KitchenAid brand offers virtually every essential for the well-equipped kitchen with a collection that includes everything from countertop appliances to cookware, ranges to refrigerators, and whisks to wine cellars. To learn why chefs choose KitchenAid for their homes more than any other brand*, visit KitchenAid.com or join us at Facebook.com/KitchenAid and Twitter.com/KitchenAidUS.

About WFC:
The World Food Championships (www.WorldFoodChampionships.com) features 500 culinary champions seeking food fame and fortune. The sixth annual event, scheduled for Nov. 8-14, 2017 at The Wharf in Orange Beach, Alabama, will conduct 10 category championships before culminating in a high-stakes Final Table showdown for hundreds of thousands of dollars in cash and prizes. For all WFC updates, follow World Food Championships on Twitter (@WorldFoodChamp), and Facebook and Instagram (@WorldFoodChampionships).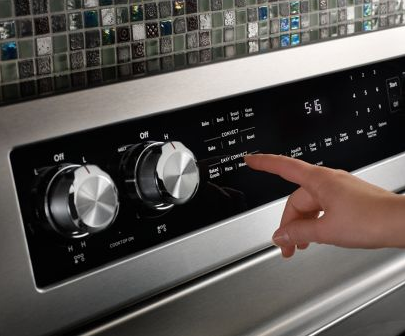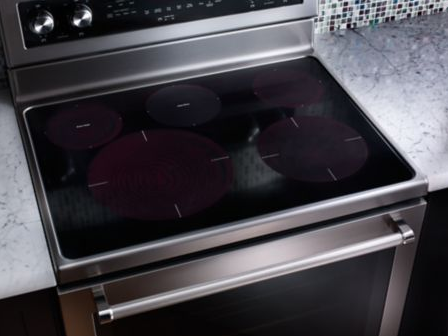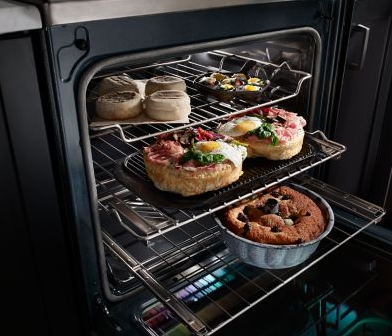 « Back to News