WFC Releases Structured Builds and Infused Ingredients For 2017
Share:
Posted Aug 1, 2017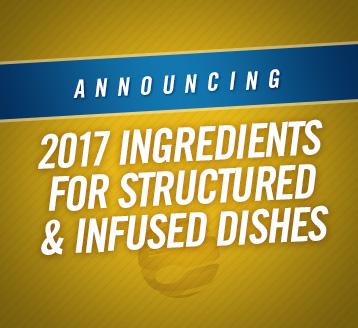 ORANGE BEACH, Ala. (August 1, 2017) -- Structured Builds and Infused Ingredients for the 6th Annual World Food Championships were announced today by the event's competition committee.
From Chili to Seafood and all categories in between, WFC is requiring contestants to prove their culinary chops in both traditional and creative dishes this year, along with infusing specific ingredients and brand products.
"We are excited to announce this lineup of both classic and contemporary challenges," said CEO of the World Food Championships, Mike McCloud. "We are also thrilled to be welcoming so many world-class food brands to WFC as we continue to elevate Food Sport and Food Champs throughout the world."
Most products behind the tournament's infused dishes have now been revealed with an easy-reference infographic (see below). A few category ingredients are not specific to a brand yet, nor has the entire BBQ category process been announced. Those details will be release in the couple of weeks as contracts and fine-tuning is wrapped up by the tournament committee.
In the meantime, more insight and helpful advice can be obtained on the World Food Champ Chat Facebook page.
Registration is at an all-time high for this year's WFC, which will be held in Orange Beach, Alabama from Nov. 8 - 12, with the Final Table on Tuesday, Nov. 14. More than 300 teams have already confirmed their participation and some categories are very close to being filled.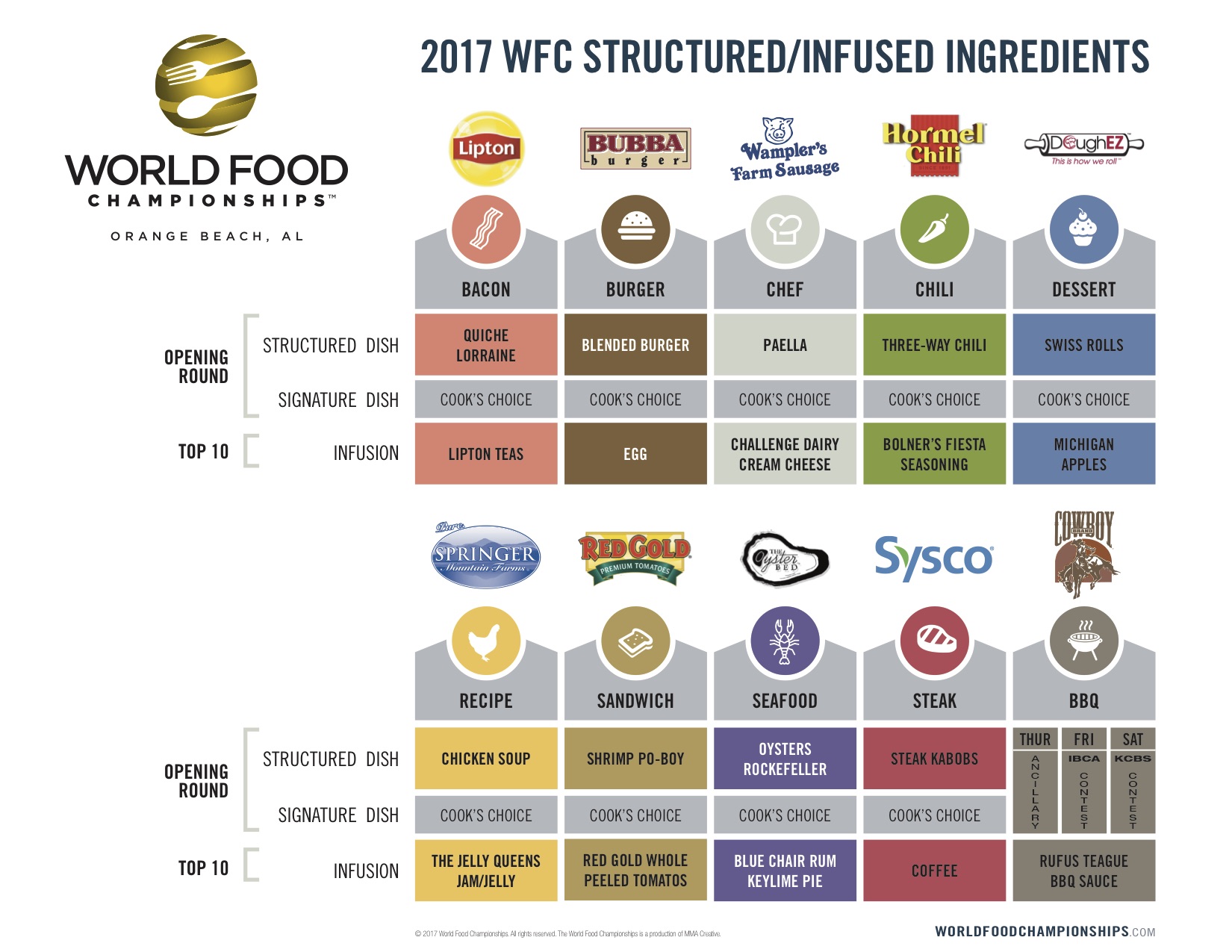 « Back to News