Back Forty Beer Pouring Back into WFC
Share:
Posted Jul 11, 2017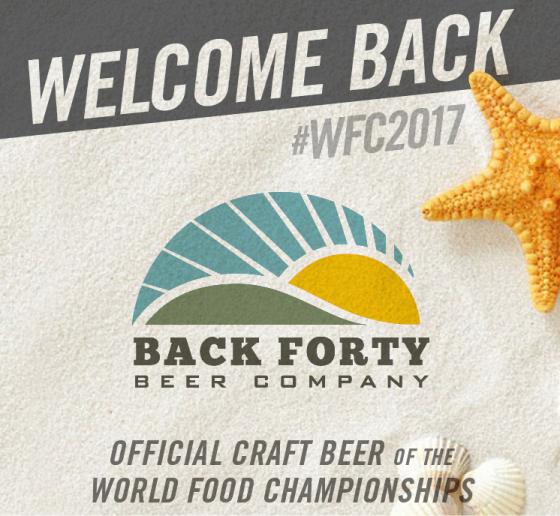 ORANGE BEACH, Ala. (July 11, 2017) – The World Food Championships announced today that Back Forty Beer Company is returning to WFC as the Official Craft Beer of Food Champs for the event's 6th Anniversary in Orange Beach, Alabama.
This Alabama-based company will be fully emerged into WFC this year, from samplings to VIP parties to tournament integration and on-site vending.
"We were thrilled with Back Forty's support of WFC last year, and especially their ability to connect with our Food Champs and food sport platform," commented Mike McCloud, CEO of the World Food Championships. "This year, we strongly believe that Back Forty is going to be a super integration for some of our challenges, and we can't wait to see what 'crafty' recipes come out of the tournament."
Back Forty, makers of award-winning beers such as "Truck Stop Honey Brown" and "Freckle Belly IPA," quickly rose to success after the launch of their first offering and award winning brew, "Naked Pig Pale Ale", in June 2009. Since then, Back Forty Beer has grown to be Alabama's largest craft brewery.
Expanding on its success, Back Forty opened a Test Kitchen in Gadsden, Alabama, which is now a full-service restaurant and brewery operating Wednesday through Sunday.
"Food has come to define our company and our market. We were foodies before we were brewers," Jason Wilson of Back Forty explains. "Chefs, brewers, architects – we're all the same. We're craftsmen at the heart. We care so much about our product."
Back Forty promotes food-and-beer pairings on every bottle sold, even if you aren't in their Test Kitchen. Each bottle comes labeled with food pairing icons suggesting complementary cuisine: for example, Naked Pig Pale Ale with beef, pork or pizza, and Paw Paw's Peach Wheat with seafood, chicken or ice cream. For a complete list of Back Forty Beers, click here.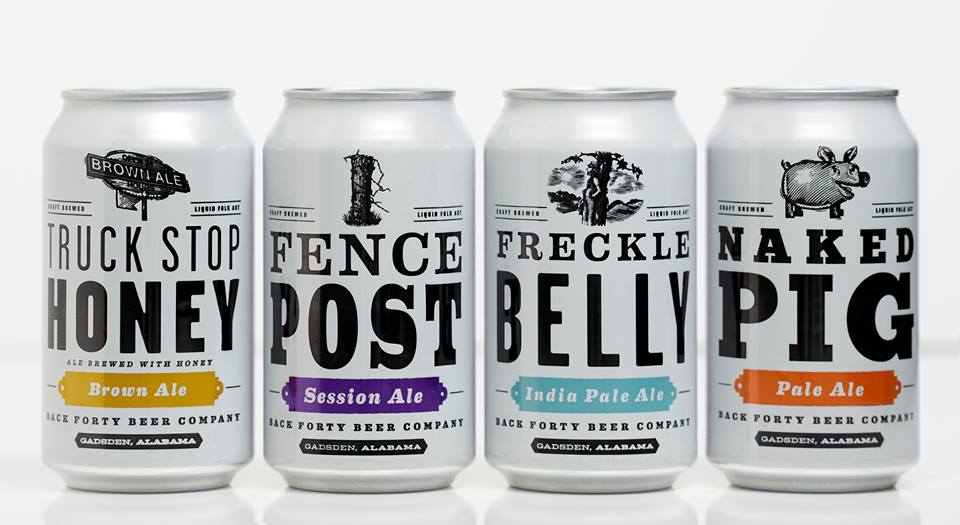 About Back Forty Beer Company
Back Forty Beer Company's name is inspired by an old agricultural term referring to the 40 acres of land situated furthest from the barn. Back Forty launched their first offering in June 2009 making it only available in the North-Central Alabama home market. Due to an overwhelming response and being awarded a Silver Medal for their brews, the distribution poured and expansion developed throughout Alabama. Now, Back Forty has received distribution offered from as far as California & New York. Back Forty has donated over $100,000 to local charities while strengthening the network of artists and dreamers who are changing the cultural landscape in The Deep South. For more information on Back Forty, visit their site at http://www.backfortybeer.com/.
About WFC
The World Food Championships (www.WorldFoodChampionships.com) features hundreds of culinary champions seeking food fame and fortune. The sixth annual event, scheduled for Nov. 8-14, 2017 at The Wharf in Orange Beach, Alabama, features 10 categories of competition before culminating in a high-stakes Final Table showdown for hundreds of thousands of dollars in cash and prizes. For all WFC updates, follow World Food Championships on Twitter (@WorldFoodChamp), and Facebook and Instagram (@WorldFoodChampionships).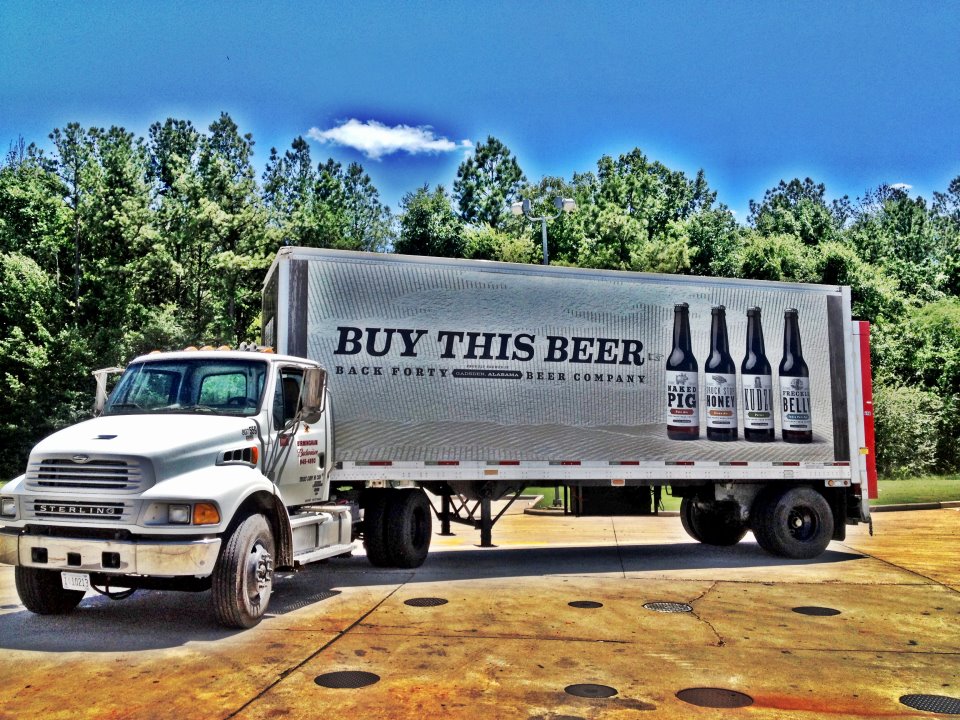 « Back to News