Sysco Joins WFC As Official Foodservice Partner
Share:
Posted Jul 6, 2017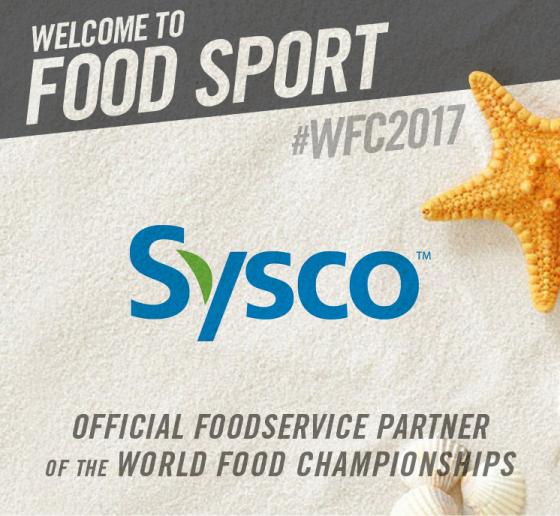 ORANGE BEACH, Ala. (July 6, 2017) -- Sysco, the world's largest foodservice distribution network, is joining the world's largest Food Sport event as the Official Foodservice Partner of the 2017 World Food Championships.

In addition to becoming WFC's Official Foodservice partner, Sysco will also create a unique VIP Lounge at this year's WFC. Located in the heart of the action, the Sysco VIP Lounge will be THE ultimate foodie experience during the championships. VIP ticket holders will enjoy celebrated chef demos, complimentary refreshments and a bird's-eye-view of the turn-in action, all while getting to taste award-winning dishes straight from the competitor's tables! Get your Sysco VIP Lounge Ticket here!
From providing key products that will be used in the tournament to providing pantry support with its signature Sysco trucks, the global foodservice company will provide a local and knowledgeable hand to all WFC competitors thanks to its Gulf Coast Sysco operations.
By working closely with local farmers, ranchers and producers to provide the freshest products available, Sysco's success grows from ensuring that the highest quality products and services are delivered efficiently at the value that customers expect from an industry leader. That's something that Food Champs recognize as a recipe for success.
"As we build out the leading food competition platform in the world, it's critical for us to partner with other Global leaders in the food industry," commented Mike McCloud, CEO of World Food Championships. "Quite honestly, it simply doesn't get any bigger or better than Sysco in our world. So we are delighted to be working with them to expand Food Sport, and we look forward to developing local ties with Gulf Coast Sysco to make sure our Orange Beach event grows for many years to come."
About Sysco
Sysco is the global leader in selling, marketing and distributing food products to restaurants, healthcare and educational facilities, lodging establishments and other customers who prepare meals away from home. Its family of products also includes equipment and supplies for the foodservice and hospitality industries. The company operates 198 distribution facilities serving approximately 425,000 customers with sales of more than $50 billion in 2016. Subsequent to fiscal year 2016, the company completed the acquisition of the Brakes Group, a leading European foodservice distributor with operations in the United Kingdom, Ireland, France, Sweden, Spain, Belgium and Luxembourg. For more information, visit www.sysco.com or connect with Sysco on Facebook at www.facebook.com/SyscoCorporation or Twitter at https://twitter.com/Sysco.
About the World Food Championships
The World Food Championships (www.WorldFoodChampionships.com) features hundreds of culinary champions seeking food fame and fortune. The sixth annual event, scheduled for Nov. 8-14, 2017 at The Wharf in Orange Beach, Alabama, features 10 categories of competition before culminating in a high-stakes Final Table showdown for hundreds of thousands of dollars in cash and prizes. Follow World Food Championships on Twitter (@WorldFoodChamp), and Facebook and Instagram (@WorldFoodChampionships).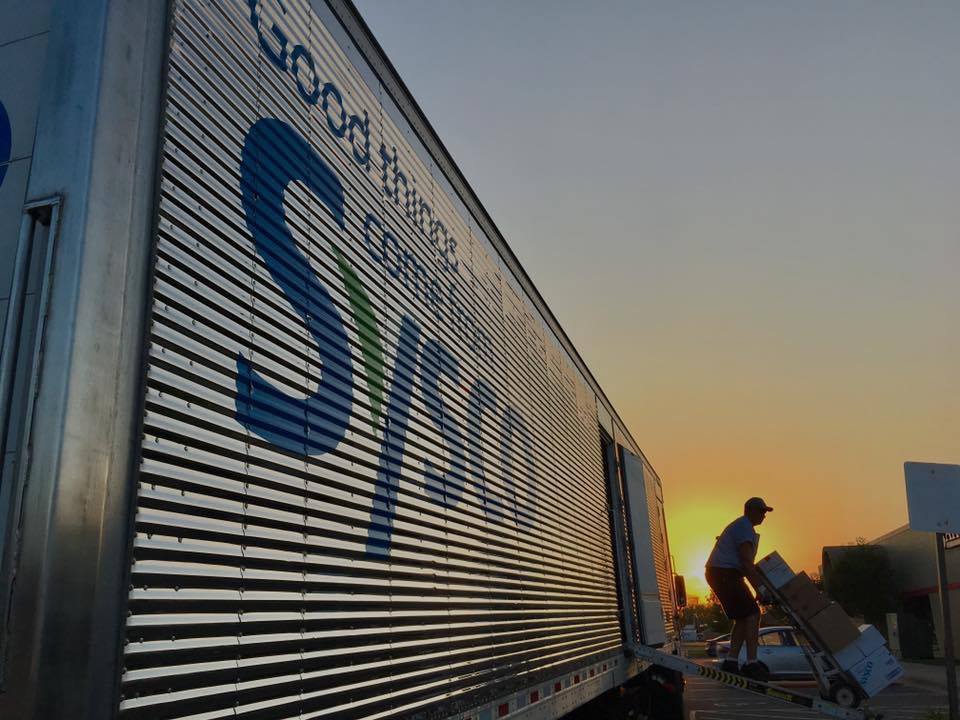 « Back to News