WFC's Announces Largest Online Recipe Contest In Search Of America's Greatest Food Champs
Share:
Posted May 15, 2017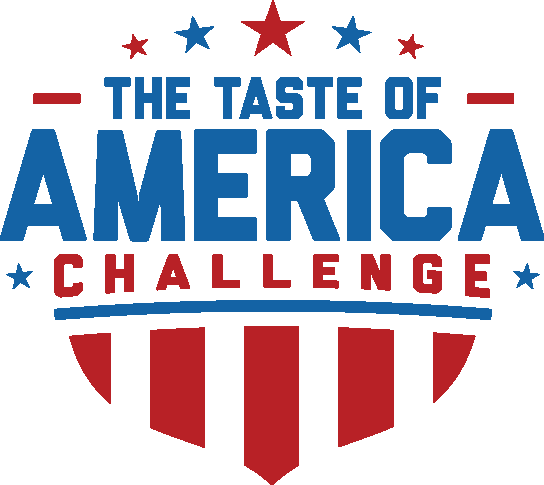 ORANGE BEACH, Ala. – (May 15, 2017) The World Food Championships announced today the return of the Taste of America Challenge (TOA) as an opportunity for aspiring cooks across the country to qualify into WFC, which is celebrating its 6th Anniversary this November.
So get out your recipes, sharpen your knives and strap on those aprons, cooks! It's time to earn your way into the Ultimate Food Fight!
Through this online recipe challenge, participants have the option of using any of the 50 featured products identified by WFC as a key ingredient for their entry. Whether it's dessert, steak, sandwich, burger, bacon, chicken, seafood, barbecue, or chili, WFC officials want to see the best recipe ideas (and execution!) you can work up!
As the largest qualifier yet in WFC history, the Taste of America Challenge will open up 250 Qualifying Spots for WFC 2017. However, in order to win a waived Golden Ticket and travel stipend, the first place winner must be a resident of that state and have infused that state's featured product.
TOA will also award 5 prize packages to the newest addition -- The People's Choice Award -- where the top 5 entries with the most likes on Instagram nationwide will win a prize package of goodies with an estimated retail value of $300!
The contest will open June 1 and close July 5 at 11:59 PM CST.
Create, Cook, and Snap your way to WFC 2017!
For Official Rules, Regulations, and Submission details click here!
« Back to News