WFC Joins Forces with PuraClean for Another Eco-Friendly Partnership
Share:
Posted May 9, 2017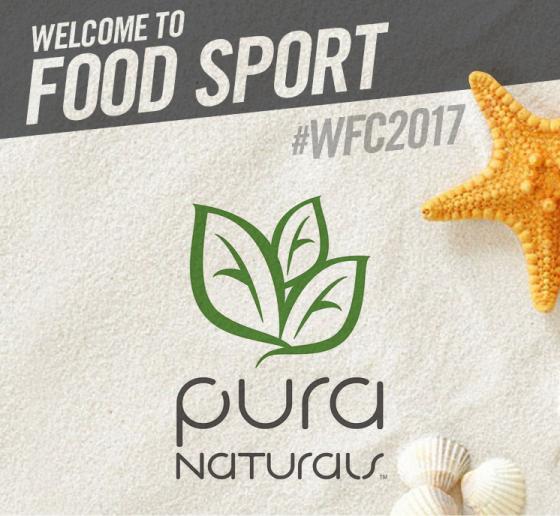 ORANGE BEACH, Ala. (May 9, 2017) WFC announced today that it has entered a new marketing alliance with Pura Naturals, Inc. and will be using its product, PuraClean, to keep appliances and cook stations clean during the 2017 championships.
PuraClean uses a foam technology that was developed in response to the Gulf oil spill to absorb grease, repel water and inhibit bacteria growth. In fact, the company's goal of focusing on eco-friendly solutions and avoiding the use of harmful chemicals was a big factor in WFC's decision to partner with Pura Naturals.
"As a leader in Food Sport, we are proud to be forging relationships with eco-friendly products and companies in this space and bring awareness to them through our network of culinary professionals," said World Food Championships CEO Mike McCloud. "We are very impressed with the PuraClean product and we believe that our Food Champs, Judges and foodie audience will be as well."
"Pura Naturals is very excited to be partnered with the 2017 World Food Championships. We look forward to watching our PuraClean products in action in Orange Beach, Alabama during this first class event featuring some of the best chefs in America getting Pura Clean while making amazing (and many times messy) culinary creations!" said Pura Naturals President Derek Duhame.
From a Clean Team devoted to WFC's Kitchen Arena to a demonstration booth on site for consumer interaction, Pura Naturals will be very visible and active in this year's championship. The company's new product, PuraClean, will also be available for purchase at their designated booth throughout the event. For a list of all their natural products, click here.
Stay up to date on all WFC news and developments by following us on Twitter (@WorldFoodChamp), and Facebook and Instagram (@WorldFoodChampionships).
About Pura Naturals
Pura Naturals has a household cleaning product that absorbs grease and grime while delivering unique soap infusion without harmful chemicals or the bacteria buildup common with typical sponge products. Pura Naturals' foam technology was developed in response to the gulf oil spill. The revolutionary foam absorbs grease while repelling water and inhibiting bacteria growth and odors. The earth-conscious company prides itself on its plant-based products made from renewable resources with no petroleum by-products. Further information can be found at www.puranaturalsproducts.com.
About the World Food Championships
The World Food Championships (www.WorldFoodChampionships.com) features hundreds of culinary champions seeking food fame and fortune. The sixth annual event, scheduled for Nov. 8-14, 2017 at The Wharf in Orange Beach, Alabama, features 10 categories of competition before culminating in a high-stakes Final Table showdown for hundreds of thousands of dollars in cash and prizes. Follow World Food Championships on Twitter (@WorldFoodChamp), and Facebook and Instagram (@WorldFoodChampionships).
« Back to News