WFC Announces "Smoker's Paradise" for its 2017 Orange Beach event
Share:
Posted Apr 12, 2017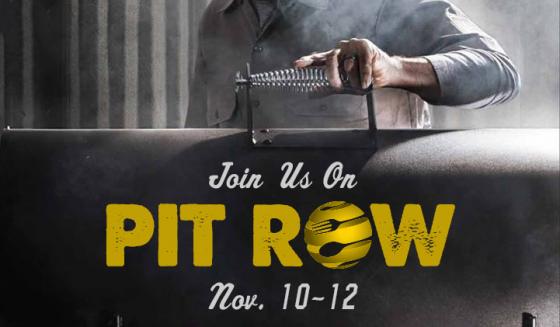 WFC announced today that it will be creating a "Smoker's Paradise" this year as the event creates a Pit Row Expo at its sixth annual championship in beautiful Orange Beach, Alabama.


Organizers have worked with The Wharf, a full-service marina and the host of the WFC, to transform Main Street this year into an exciting, interactive and educational demo space where America's pitmaker manufacturers will be the center of attention.
"The smoker and pitmaker industry is one of the most interesting, innovative aspects of the outdoor cooking arena," commented Mike McCloud, CEO of the World Food Championships. "So we've decided to put a spotlight on the great companies in this space, and allow grilling consumers of all types to see up close and personal what type of smoker fits their lifestyle best."
More than 20 manufacturers will be featured in the Pit Row space, ranging from pellet smokers to stick burners and tricked-out pits that are more valuable than most cars!
"This is truly going to be a 'Smoker's Paradise' for WFC attendees," commented McCloud, who pointed out that a drawing will be held so that one lucky attendee will be able to take home a brand new smoker from one of the manufacturers.
The Pit Row Expo will be "open for business" on Friday, Saturday and Sunday of the championship, which is scheduled for
Nov 8-14th
. Admission is FREE to the Pit Row Expo, which will be open from
10 am to 6 pm
each day.
To stay in the loop on all WFC news and programs, follow us on Twitter (@WorldFoodChamp), and Facebook or Instagram (@WorldFoodChampionships).
« Back to News