WFC 2017 Showcase Call For Entries
Share:
Posted Apr 7, 2017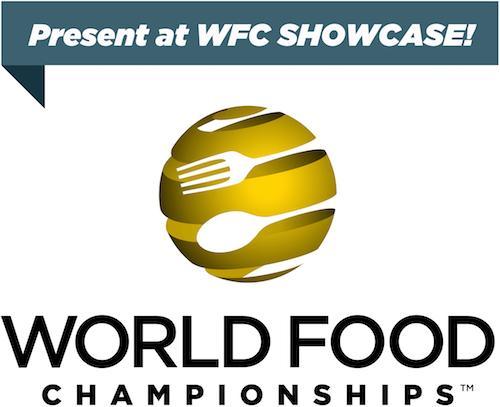 Whether you're a home cook, tailgater, pitmaster, food artist, or food corporation, if you're able to discuss and present innovative ideas in the culinary industry, we are inviting YOU to get involved with WFC this November!
Each year the WFC features a slate of Showcase speakers who are focused on educating and entertaining our global audience of foodies! We will be providing sessions for up to 30 presentations at this year's championship, and we are now accepting submissions for consideration. The 2017 Showcase will occur on Nov 10, 11 and 12th, and the announcement of this year's presenters will begin in May. The deadline to be considered for the Showcase is April 30th.
Application Process: Email your showcase idea, prior to April 30th, to gabriella@mmacreative.com. Make sure you explain your product, process or idea clearly and succinctly, in 100 words or less. The Showcase can NOT be used for direct sales or blatant advertising of any product or company.
Showcase Rules: All ideas must fit within a 30-minute time slot, be informational and educational, while also focusing on Food Sport or culinary innovation/insights. We will provide the stage, audio/visual support, as well as promotion prior to and at the event. Applicants who are accepted simply need to prepare to share their knowledge, special products or insights, and a speaker for the demo time.
Ready to get started? Start Now! Simply send your ideas and overview to us at gabriella@mmacreative.com.
« Back to News