WFC Announces The Wild Card
Share:
Posted Apr 5, 2017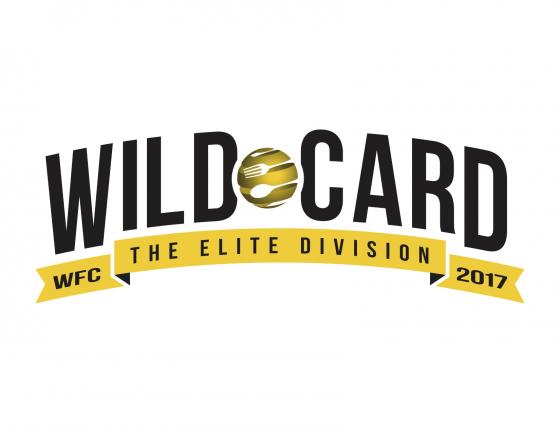 WFC officials announced today a unique way to enter the world's largest Food Sport event, as well as the chance to take home even MORE money at this year's tournament, which is scheduled for
Nov 8-14
at The Wharf in Orange Beach, Alabama.
The secret? The Elite Golden Ticket. For the first time in its six year history, WFC is making a $1,000 Elite Golden Ticket available for up to 25 contestants, all of whom will be entered into a special Wild Card division, a virtual tournament WITHIN the tournament.
Rules are simple. Any Elite ticket holder can bypass qualifying, enter ANY category of competition they choose, represent any brand or corporation they want to, and then compete for the Main Event while also trying to beat out the other Elite contestants for an EXTRA prize purse for the Wild Card category.
The Top 3 Elite ticket holders will win $3,000, $2,000 and $1,000, respectively, no matter WHAT category they are in, or WHERE they finish in the main event's standings. Even if the Top 3 finishers don't make their respective Top 10 finals in a category, they will still win money from the Wild Card prize pool.
"We felt it was time to add a unique and fun angle to our cross-disciplinary culinary competition," explained Mike McCloud. "This Elite program— which is open to anyone to enter and provides a direct way to the championship without qualifying — is going to amp up and reward the one aspect that many contestants love about WFC: if you're the best, then prove it."
Only 25 Elite Golden Tickets will be available for this year's Wild Card Challenge. Contestants will be able to sign up online like normal, and then choose the category in which they want to compete. They will be eligible for the standard prize purse in that category, in addition to the bonus prize purse for the 25 Wild Card holders. Each contestant will also be eligible to win their way to WFC's ultimate food fight, the Final Table. All rules of the category chosen must be adhered to in the competition process.


"We are constantly trying to improve and expand our tournament, and this is one thing that I believe will provide extraordinary interest on many levels," McCloud said.

How To Register:
Visit our Competitor Registration Page: https://worldfoodchampionships.com/registration
Choose "Wild Card Elite Division" as your Qualifying Event
Follow the registration process


To stay in the loop on all WFC news and developments, follow us on Twitter (@WorldFoodChamp), and Facebook or Instagram (@WorldFoodChampionships).
« Back to News