BBQ FAMILY ASSISTS WFC 2016 BBQ CHAMPION AT FINAL TABLE
Share:
Posted Mar 3, 2017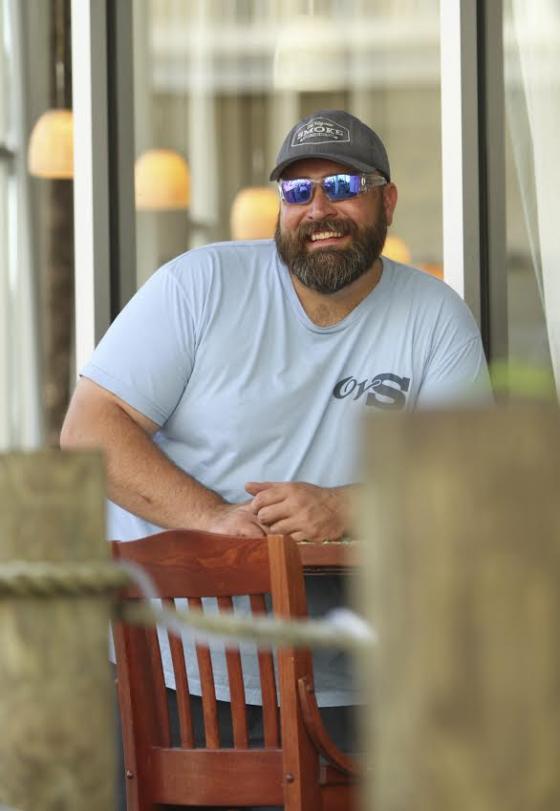 As a member of the Old Virginia Smoke barbecue team, Luke Darnell of Bristow, VA is no stranger to the world of competitive cooking. As the winner of the 2015 National BBQ Cup in Cumming, GA, Darnell qualified to compete in the World Food Championship held last November at The Wharf in Orange Beach, AL. But once he got there, the fires of competition were really stoked up high.
The World Food Championships are unique as the largest competition in Food Sports and also as the only event where professional chefs compete against home cooks and avid weekend warriors who participate in contests across the country and around the world.
At the WFC, winners are selected tournament-style in nine food categories: Barbecue, Chili, Burger, Sandwich, Recipe, Bacon, Dessert, Seafood and a new category for 2016, Steak. After qualifying through regional and international competitions or online recipe contests, WFC participants cook two dishes for the chance to move on to the Top Ten round in their category, and ultimately the $10,000 prize for winning the bragging rights as champion of their division. Dishes are evaluated by trained judges using the WFC's proprietary EAT (Execution/Appearance/Taste) criteria to determine who will advance to the Final Table to compete against the winners of the other eight categories.
Darnell was extremely pleased to be a part of the event. "We were very excited to be a part of the competition against some of the best chefs in the world, but most importantly, we were excited to see people from our BBQ family that we had not seen in awhile. And, we were excited to go to the beach!"
Competing against a strong roster of barbecue teams, Darnell employed two secret weapons, "I brought my two indispensable teammates with me--my wife Kim and my best friend Leigh Anne." However, he should have had more confidence in the team because he sent the two ladies home immediately after turning in their entries for judging in the preliminary rounds. To his surprise, and sudden consternation, Darnell was announced at the category winner after the Top 10 round.
"We didn't anticipate moving on," he recalls. "It was a complete shock, but it was also bittersweet in that they weren't there to share the moment with me. Still, to stand there amongst some of the best in BBQ and be announced as the World BBQ Champion will be a memory that I will cherish for the rest of my life." Now he just had to figure out something to cook for the Final table where he would compete against the champions of the other eight categories.
"The best part of being in BBQ is that everyone is there to help you in your time of need. We hadn't anticipated moving on into the final, so we didn't have a clue as to what we were going to cook! Friends of ours from the Muttley Crew team told us that they had four wagyu tri-tip cuts of beef in their fridge, and asked us if we wanted them. We jumped at the chance. Kim and Leigh Anne also have done quite well with their lobster bacon mac 'n' cheese. We decided to ride that as well, and thus our BBQ final dish was born!"
Even better, his wife was able to fly back to Orange Beach in time to be a part of the finals. "Being able to finally share our biggest win with Kim was by far my fondest memory of the week." In the end, Darnell's dish lost out in a very competitive final to a rib-eye steak, but he did travel back to Virginia with $10,000 and the title of World BBQ Champion. Not a bad bonus on top of a weekend at the beach!
« Back to News