FROM INSTAGRAM CONTEST WINNER TO WORLD CHILI CHAMPION
Share:
Posted Feb 24, 2017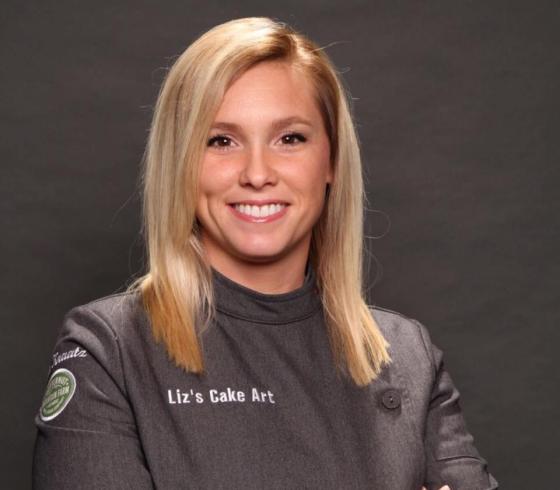 Who says you can't make money by playing around on your phone? Liz Kraatz of Imperial, MO entered an Instagram contest sponsored by Hormel Foods to celebrate the venerable food company's 125th birthday and ended up winning $10,000 as the World Chili Champion at the World Food Championships held last November at The Wharf in Orange Beach, AL. Kraatz posted her photo of a bowl of "Sweet Heat Turkey Chili" made with Hormel which earned her third place in the online contest, but more importantly garnered a Golden Ticket to compete in Orange Beach at the WFC.
The World Food Championships are unique as the largest competition in Food Sports and also as the only event where professional chefs compete against home cooks and avid weekend warriors who participate in contests across the country and around the world.
At the WFC, winners are selected tournament-style in nine food categories: Barbecue, Chili, Burger, Sandwich, Recipe, Bacon, Dessert, Seafood and a new category for 2016, Steak. After qualifying through regional and international competitions or online recipe contests, WFC participants cook two dishes for the chance to move on to the Top Ten round in their category, and ultimately the $10,000 prize for winning the bragging rights as champion of their division. Dishes are evaluated by trained judges using the WFC's proprietary EAT (Execution/Appearance/Taste) criteria to determine who will advance to the Final Table to compete against the winners of the other eight categories.
Competing against teams of "chili heads" from around the world, Kraatz advanced to the Top Ten round by presenting her version of white chili in the first round, known as "the structured dish" at the WFC, sort of like the compulsories in gymnastics. Round 2 was a cook's choice followed by the big Top Ten entry, where Kraatz easily outdistanced the rest of the field by several points.
At the Final Table, the panel of judges included award-winning competitive chefs like Chris Lilly and Robyn Almodovar, celebrity chef/restaurateurs Bob Baumhower and Vic Vegas, and Katie Barreira, the Test Kitchen Director for Time, Inc. Food Studios. Faced with this distinguished panel of knowledgeable judges as well the world champions in eight other food categories, Kraatz leaned on someone very special to her for support and assistance.
"I brought my mother to WFC with me. She is by far, the best cook I know. My mother takes comfort food to a whole different level! The execution of this recipe would not have been possible without my extremely talented mother." Together, they cooked a version of white chili that Kraatz described as a hybrid between her recipes for the first two rounds.
The judges were impressed, and Kraatz finished third overall. Most importantly, the judges seemed to really get her. "My fondest memory was when the five professional/celebrity judges had so many great things to say about my Final Table recipe. They were making comments about the texture, and complex flavors, and those were EXACTLY the things I was trying to convey with this recipe."
In addition to her $10,000 prize and the title of World Chili Champion for 2016, Kraatz returned to Missouri with some new friends and great memories. "I want to give a huge thank you to my fellow chili heads who stuck by my team and supported us until the very end; you are some of the most amazing people I have ever met! I truly mean that. Thank you to Orange Beach, Alabama for hosting this wonderful event. This is such a beautiful town with such kind and welcoming people!"
« Back to News