PIVOTAL DECISION LEADS TO 2016 SANDWICH CHAMPION SUCCESS
Share:
Posted Jan 20, 2017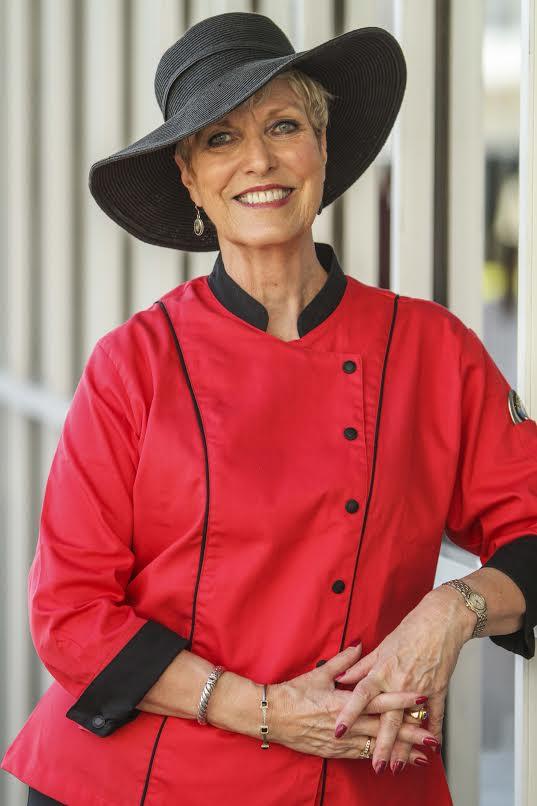 ORANGE BEACH, AL. -- As a retired homemaker, Mary Kay Lang of Woodstock, GA is more experienced cooking dinner at home for friends and family than competing in culinary contests in front of panels of experienced judges. However, at the World Food Championships held last November at The Wharf in Orange Beach, AL, Lang excelled in her first appearance on the national stage, taking home $10,000 and the title of World Sandwich Champion.
The World Food Championships are unique as the largest competition in Food Sports and also as the only event where professional chefs compete against home cooks and avid weekend warriors who participate in contests across the country and around the world.
At the WFC, winners are selected tournament-style in nine food categories: Barbecue, Chili, Burger, Sandwich, Recipe, Bacon, Dessert, Seafood and a new category for 2016, Steak. After qualifying through regional and international competitions or online recipe contests, WFC participants cook two dishes for the chance to move on to the Top Ten round in their category, and ultimately the $10,000 prize for winning the bragging rights as champion of their division. Dishes are evaluated by trained judges using the WFC's proprietary EAT (Execution/Appearance/Taste) criteria to determine who will advance to the Final Table to compete against the winners of the other eight categories.
Lang qualified for the WFC by winning both the Sandwich and the Chili categories at the Bacon Bash in River Falls, WI. She chose to compete with her sandwich recipes in Orange Beach, and that proved to be a very profitable decision. After the first two rounds where competitors presented judges with their take on a Cuban sandwich as well as a cook's choice, Lang found herself in the Top Ten. Facing off against nine other sandwich masters, Lang easily outdistanced the competition with an offering featuring the compulsory ingredient of Red Gold Sriracha ketchup.
In addition to the ten grand in prize money and the title of World Sandwich Champ, Lang also earned a spot at the Final Table where the panel of judges included award-winning competitive chefs like Chris Lilly and Robyn Almodovar, celebrity chef/restaurateurs Bob Baumhower and Vic Vegas, and Katie Barreira, the Test Kitchen Director for Time, Inc. Food Studios. Faced with this distinguished panel of knowledgeable judges as well the world champions in eight other food categories, Lang consulted with family members who were serving as her assistants to come up with what she hoped would be the winning sandwich.
"It was definitely a team effort and a vital contribution to my success," explains Lang. "We focused on the Chinese bao bun, a soft, steamed, sweet bun with marinated pork or beef and spicy salad." In the end, the team's bao bowed out short of winning the grand prize, but Lang did go home with a few great things. "My fondest memory is meeting the interesting and professional competitors who were so friendly and supportive. And $10,000 is a real bonus!"
« Back to News