Experience "Around the World in 20 Bites" at this year's WFC
Share:
Posted Oct 18, 2016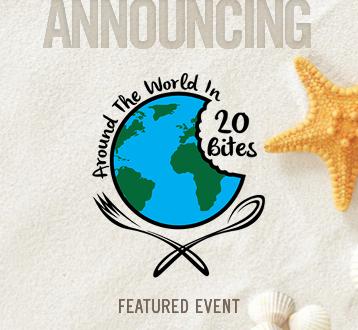 ORANGE BEACH, Ala. (October 18, 2016) – The World Food Championships added a new and unique consumer event to its lineup of activities for the 5th Anniversary in Orange Beach this November. Designed by Chef David Skinner, the event is called "Around The World in 20 Bites," and it is designed to take your taste buds on a World tour of iconic dishes from five different countries.
Chef Skinner will prepare and serve four small dishes from each country, including the U.S., Great Britain, France, Italy, and even the Philippines. Each dish will be presented and enjoyed in a unique and whimsical manner unlike any other.
"It isn't about just serving a smaller version of a dish. It's about the experience of the dish in a completely different environment," explained Skinner. "At my restaurant, I take my guests on a gastronomic journey utilizing unusual flavor combinations, scents, textures, sights, and even sounds to tell intriguing and complex stories with food. And that's exactly what I'll be doing at the World Food Championships"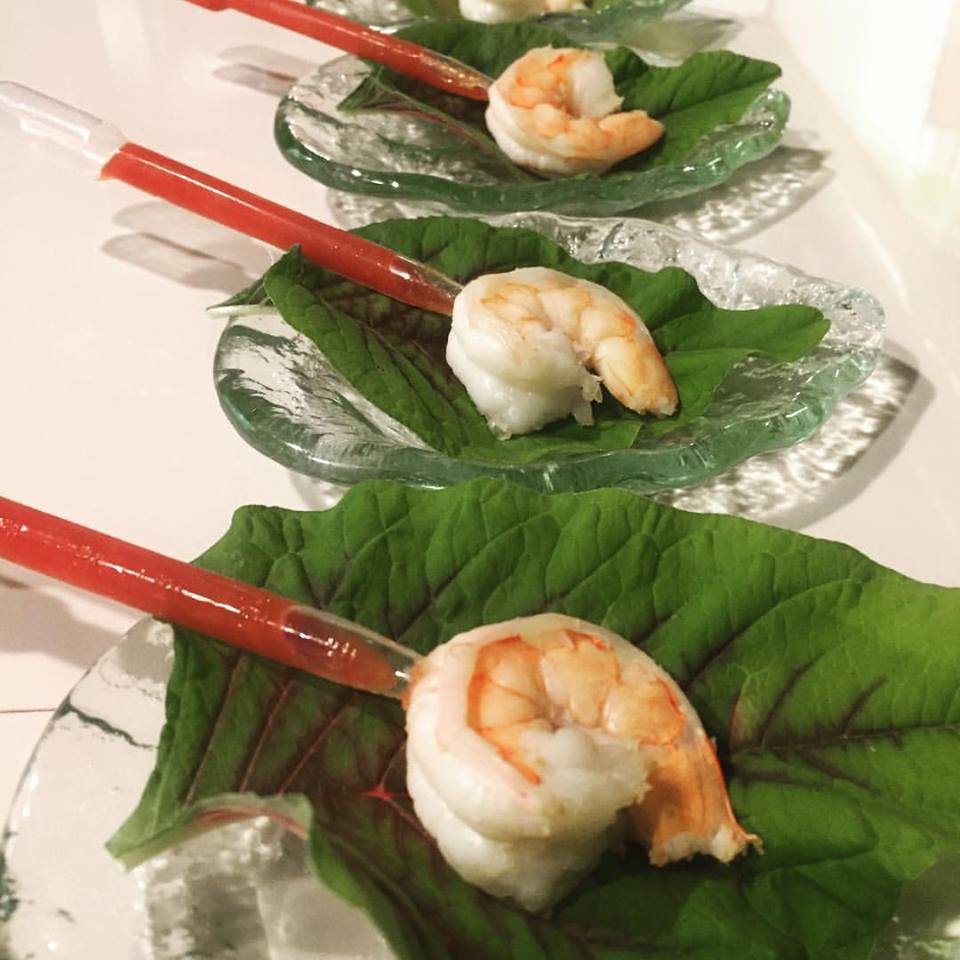 The event will take place on Saturday, November 12th from 4:00-6:00pm at The Sands within The Wharf. Admission for this one-of-a-kind event is only $50 in advance, and tickets can be purchased here.
"We are excited to add Around the World in 20 Bites to our line up of unique events," commented Mike McCloud, CEO of World Food Championships. "Foodies will really enjoy this and feel like their taste buds have been on a true adventure!"
Chef Skinner, executive chef of Eculent, is the mastermind behind "Around the World in 100 Bites," which is being filmed for a TV special next year. Eculent is a fine dining restaurant in Kemah, Texas. Skinner and his team of chefs from Eculent have invested time in identifying the 100 most iconic dishes from around the world.
Chef Skinner began his culinary career at the age of 16 when he opened a small restaurant, La Vie en Rose, in the back of his grandmother's gourmet cooking store. Skinner would leave school early each day under the DECA program and prepare for evening service.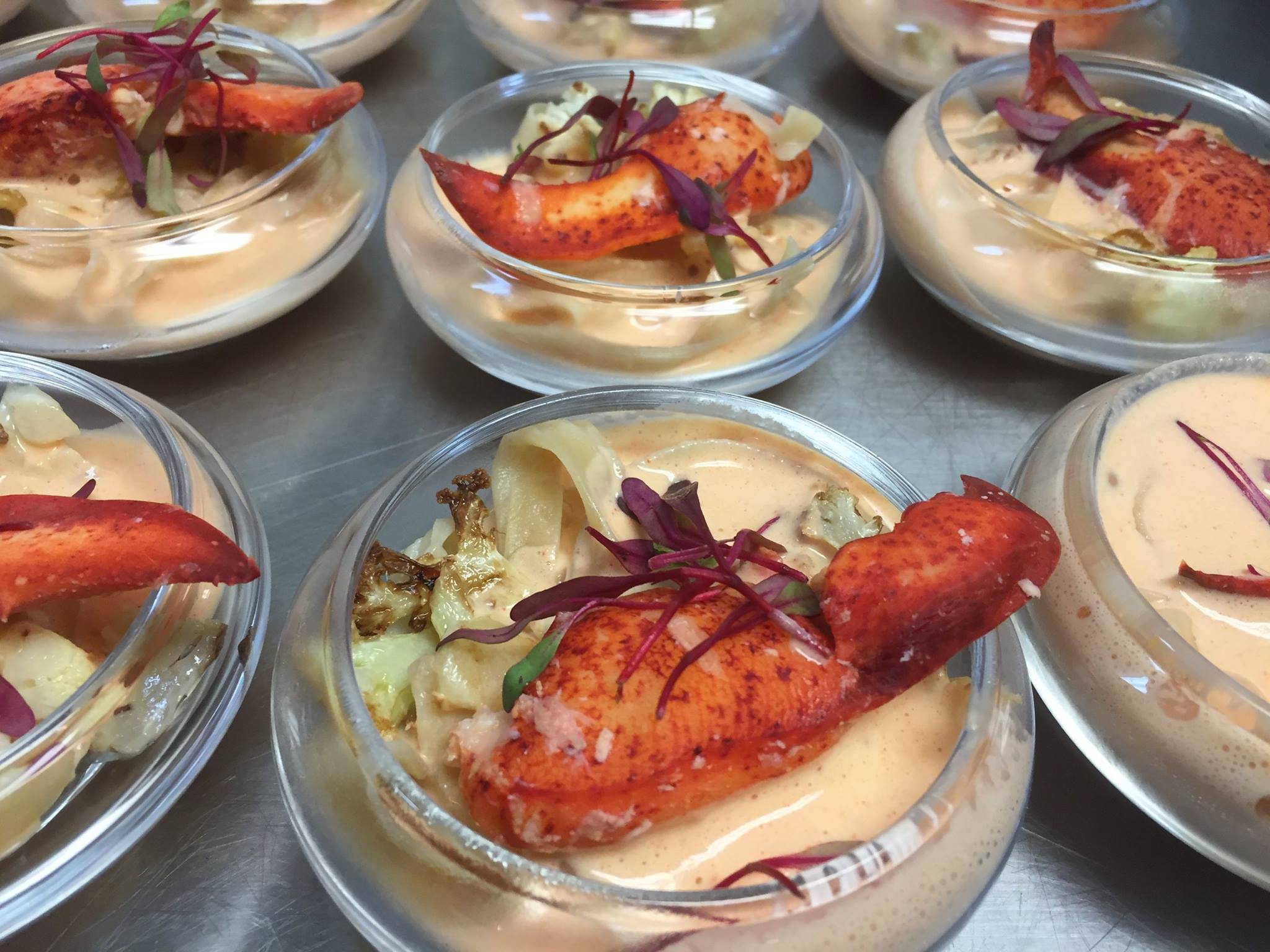 After graduating high school Chef Skinner went on to Oklahoma State University where he majored in Finance and Economics. But the lure of food was too great and after one very late night with a few couple professors, he decided to open another restaurant while still in school.
So in 1985, "Christopher's on Washington" was opened.
Upon graduating, Chef Skinner pursued a career in commodity trading, though he never lost his culinary skills or passion. After years of traveling and dreaming up his most impressive culinary venture, Chef Skinner opened Eculent in 2014.
Eculent is the first restaurant in the United States to create a fully immersive, multi-sensory dining experience. Eculent combines food with state-of-the-art technologies to create a custom atmosphere and ambiance for each course.
"I wanted to create a restaurant that had never been done before," commented Skinner. "After a lot of traveling, brainstorming, and journaling, I finally thought, 'What if you change the atmosphere for every course?' And so that's what we did when we created Eculent. We change the lighting, smell, music, and even the artwork for a truly emotional foodie experience."
Attendees at the Around the World in 20 Bites will experience a similar dining adventure as guests at Eculent.
For more information about Eculent, head to the website, and to purchase tickets, click here.
To stay up to date on the latest WFC news, check out our
website,
Facebook,
Instagram,
and
Twitter.
« Back to News