WFC Announces Back Forty Beer as Official Craft Beer Partner
Share:
Posted Sep 29, 2016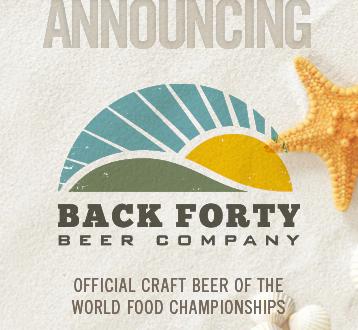 ORANGE BEACH, Ala. (September 28, 2016) – The World Food Championships is saying "Cheers!" to another new Alabama-based partner for the 5th Anniversary in Orange Beach, Alabama. WFC announced today its first Official Craft Beer Partner, Back Forty Beer Company.
Back Forty Beer, including one of its most popular beverages, "Naked Pig Pale Ale," will be involved in numerous events at WFC, including vending on-site, VIP events, and Bourb'N'Que.
"We've been watching the craft beer market for several years now, in hopes of finding an ideal partner that will enable us to create super food pairings for competitors and an unforgettable craft beer garden for consumers," commented Mike McCloud, CEO of the World Food Championships. "We strongly believe that Back Forty is going to be that ideal partner, especially considering their long-standing connection to all things food."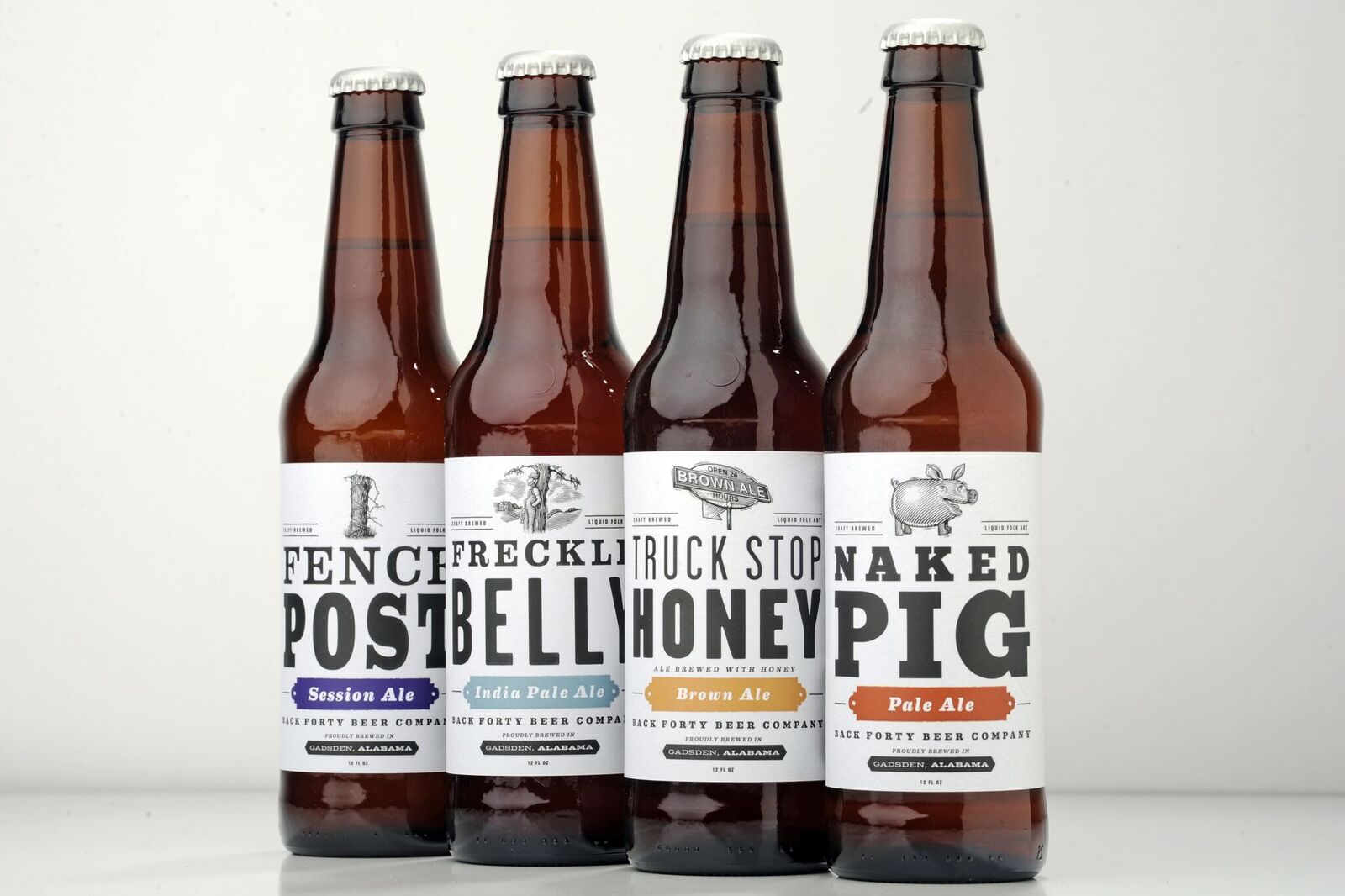 Back Forty quickly rose to success after the launch of their first offering, Naked Pig Pale Ale, in June 2009. Since then, Back Forty has been named one of the "South's Best Breweries" by Southern Living, and one of the "Top Wineries and Breweries Worth Traveling For" by FlipKey (a TripAdvisor company).
With Back Forty's success, it opened the Test Kitchen in Gadsden, Alabama, a full service restaurant and brewery operating Wednesday through Sunday.
"Food has come to define our company and our market. We were foodies before we were brewers," Jason Wilson of Back Forty explains. "Chefs, brewers, architects – we're all the same. We're craftsmen at the heart. We care so much about our product."
Back Forty also hosts Pop-up Craft Beer Dinners at their Test Kitchen. Hand selected Back Forty beers accompany five courses featuring meats and cheeses from livestock raised on the spent grains from the brewing process, and locally-sourced produce from the family farmers in and around the Gadsden area.
Back Forty promotes food-and-beer pairings on every bottle sold, even if you aren't in their Test Kitchen. Each bottle comes labeled with food pairing icons suggesting complementary cuisine: for example, Naked Pig Pale Ale with beef, pork or pizza, and Paw Paw's Peach Wheat with seafood, chicken or ice cream.
About Back Forty Beer Company
Back Forty Beer Company's name is inspired by an old agricultural term referring to the 40 acres of land situated furthest from the barn. Typically, this land was under utilized, but the soil was very fertile and capable of a tremendous yield. That became the mantra for this company when it decided to find a craft beer recipe that would be legal under Alabama laws in 2008.
Back Forty quickly rose to success after the launch of their first offering, Naked Pig Pale Ale, in June 2009. The beer was only available in the North-Central Alabama home market, but the response was overwhelming, and in March of 2010 the second Back Forty offering hit the shelves, Truck Stop Honey Brown Ale.

Later that year Truck Stop Honey was awarded a Silver Medal at the Great American Beer Festival, and in the weeks following, distribution offers poured in that would allow Back Forty to expand its coverage throughout Alabama. By March of 2012, Back Forty had received distribution offers from as far away as California & New York and demand was exceeding the ability to keep up.
Back Forty now employs 30 talented individuals from all over the country. Since January 2012 capacity has quadrupled at the brewery. Back Forty has donated over $100,000 to local charities while strengthening the network of artists and dreamers who are changing the cultural landscape in The Deep South.
« Back to News