World Food Championships 2015 TV Series Going Global
Share:
Posted Aug 19, 2016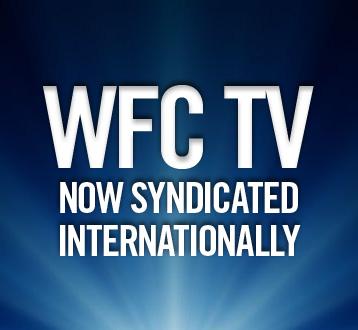 ORANGE BEACH, Ala. (August 19, 2016) – The World Food Championships announced today that its 2015 TV show has been syndicated through several new and international networks.
The series, which was shot in Florida and turned into a six-episode series to cover all nine categories of WFC, will be aired on the following networks:
Mylife in the US
Movees 4U in the US
American Cooking Channel in the US
AMGTV in the US
Ben TV in the UK, North Africa, and Nigeria
CaribVision in the UK, Canada, and Caribbean
FilmOn in the UK
Tuff TV in the US
"We are very excited to see Food Sport continue to grow through our WFC platform and TV distribution. With almost 20 countries represented so far at WFC, we think it only makes sense to syndicate and subtitle our show in other countries," said Mike McCloud, CEO of World Food Championships. "There are so many talented and worthy chefs/cooks throughout the world who are just now hearing about us. These additional networks will help us reach them and explain WFC in a way that expands and improves the entire Food Sport phenomenon."
Starting in September, the WFC TV series will be aired on a variety of platforms through these new syndication partnerships, including Roku, On Demand, and more. WFC will release more info on exact channels and air dates as details are received from each one.
The 2015 World Food Championships series premiered on Destination America, a Discovery Channel, on June 11, 2016. The series chronicles the 2015 championships from the opening round to the Final Table, where a $100,000 grand prize was awarded to The Smoking Hills BBQ Team out of Overland Park, Kansas.
About the World Food Championships
The World Food Championships is the largest competition in food sport, where champions of previous events convene for a chance at winning the ultimate food title and a share of $300,000. The World Food Championships platform ranges from live-event integration and activations to a robust multimedia platform that serves culinary stars, home cooks, brands and destinations. Following a tournament-style format across nine iconic food categories, the WFC culminates with a Final Table faceoff where category champions brave potential elimination in front of a live audience and a discerning panel of culinary judges for the coveted $100,000 prize. In four years, WFC has awarded more than $1 million in prizes and money, spawned two TV series, garnered more than 5 billion media impressions and launched numerous professional careers for successful contestants. The 5th Anniversary of the Ultimate Food Fight will take place in Orange Beach, Alabama this November 9-15. The World Food Championships is owned and produced by Nashville-based MMA Creative.
« Back to News