WFC Releases Structured Builds and Infused Ingredients For 2016
Share:
Posted Aug 1, 2016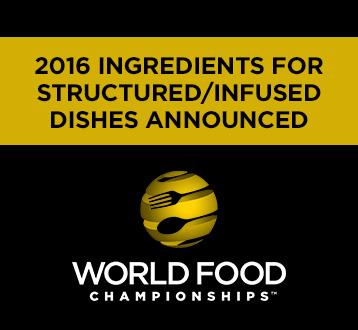 Structured Dishes and Infused Ingredients for the 5th Annual World Food Championships were announced today by the event's competition committee.
From Bacon to Steak and all categories in between, WFC is requiring contestants to prove their culinary chops in both traditional and creative dishes this year, along with the first official use of spirits and wine as infused ingredients.
"We are excited to announce this lineup of both classic and contemporary challenges," said CEO of the World Food Championships, Mike McCloud. "We are also thrilled to be welcoming so many world-class food brands to WFC as we continue to elevate Food Sport and Food Champs throughout the world."
Specific products behind some of the tournament's infused dishes have not yet been revealed, but an info-graphic (see below) illustrating the main ingredient for each has been released, showing bourbon and red wine as two of the most interesting products that will be featured this year.
"We've been encouraged for several years now to dive into the coupling of food with wine or spirits," said McCloud. "So we're happy to be able to bring both options to the table this year."
More information on each specific brands, turn-in times, ancillary challenges for BBQ (as well as the Top 10 details for BBQ) will be released in the official competitor packets on Sept 2. In the meantime, more insight and helpful advice can be obtained in the Friday Food Champ Cafe sessions, which begin August 5th at 9 am CST. The Cafe will be hosted this year by two-time World Pasta Champion Suzanne Clark.
Registration is well underway for this year's WFC, which will be held in Orange Beach, Alabama from Nov. 7 - 13th, with the Final Table on Tuesday, Nov. 15. More than 200 teams have already confirmed their participation, while another potential 250 Golden Ticket winners are awaiting their eligibility through the Taste of America Challenge qualifier that just finished on July 31.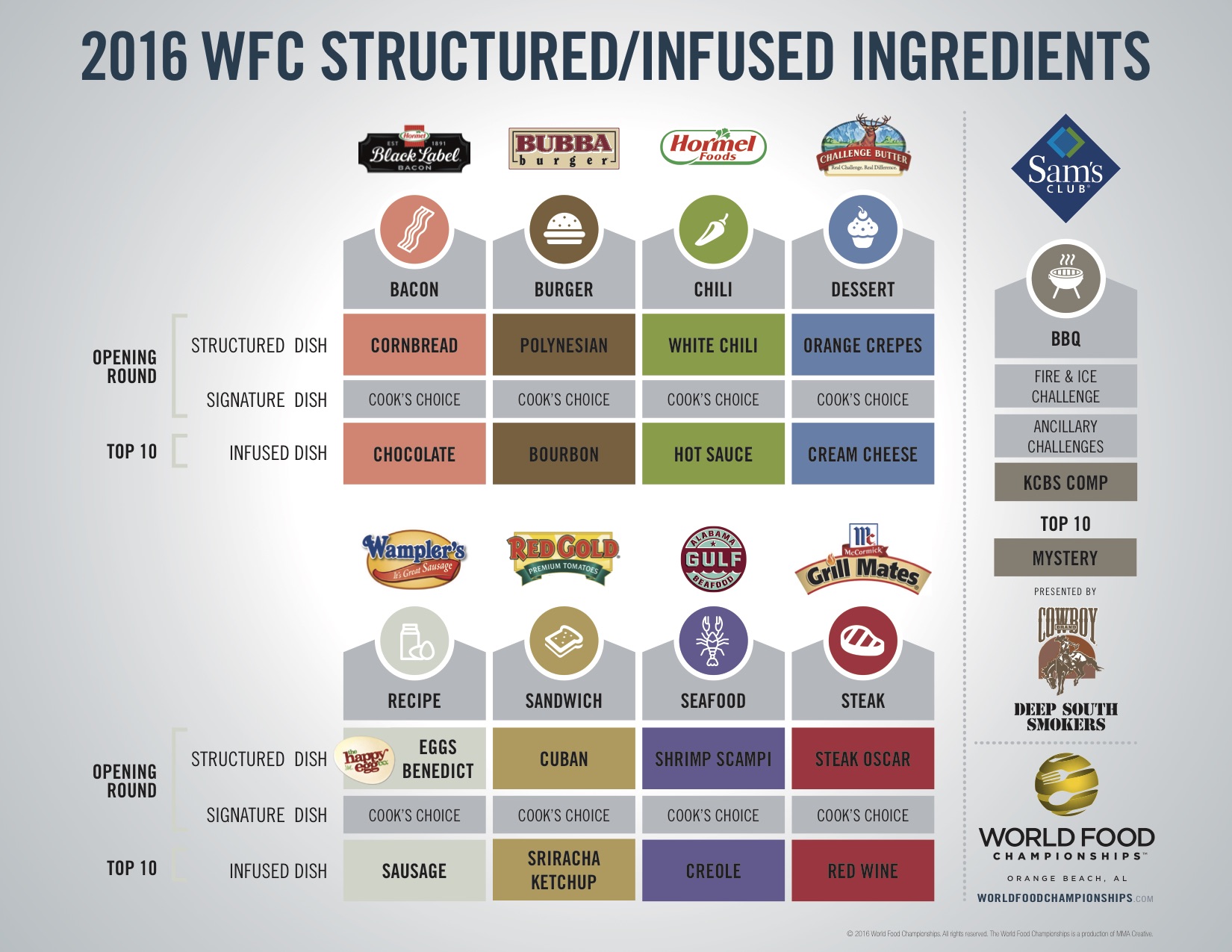 « Back to News