Reinhart Foodservice Named Official Foodservice Partner of 2016 World Food Championships
Share:
Posted Mar 15, 2016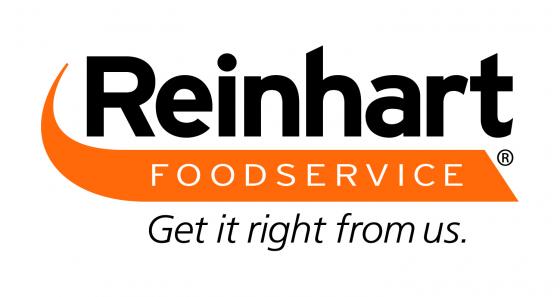 NASHVILLE, Tenn. (March 15, 2016) – Reinhart Foodservice, L.L.C., one of the country's largest independent distributors serving restaurants, chains, schools, healthcare facilities, and the military, has signed on as the "Official Foodservice Partner" for the 2016 World Food Championships.
This year's WFC, taking place at The Wharf in Orange Beach, Alabama from November 8-15, brings together both seasoned competition cooking teams and energetic home cooks in the world's largest Food Sport event. Hundreds of teams will compete across nine food categories for a chance at WFC's $100,000 grand prize and the title World Food Champion.
The relationship with WFC is a natural extension of what Reinhart already provides its restaurant customer base today, said Eric Cronert, Reinhart's Vice President, Marketing and Communications. Reinhart has long hosted culinary competitions in its divisions and at its food shows. WFC allows Reinhart to showcase these competitions on a national stage. As an Official Foodservice Partner, Reinhart will host its own qualifying competition series for customers across its distribution network. Those local winners will then compete at WFC as part of Team Reinhart this November.
"We love the idea of the World Food Championships as it ties in all of the things that make the restaurant industry great," Cronert said. "Great food, performance under pressure, and celebrating success. WFC is a great way for us to share our passion with our customers and highlight what makes them successful."
Reinhart will also serve as an Official Partner for the World Burger Championship, one of WFC's nine competition tracks, allowing the company to showcase its products and more.
"The World Food Championships needs a foodservice partner that can bring its high-quality brand to our high-intensity competition," said Mike McCloud, CEO of World Food Championships. "Reinhart Foodservice brings all that and more to our event, and we're thrilled to partner with them for our fifth annual Championships."
« Back to News