Alabama Gulf Coast Convention & Visitors Bureau Joins Food Sport Phenomenon
Share:
Posted Mar 11, 2016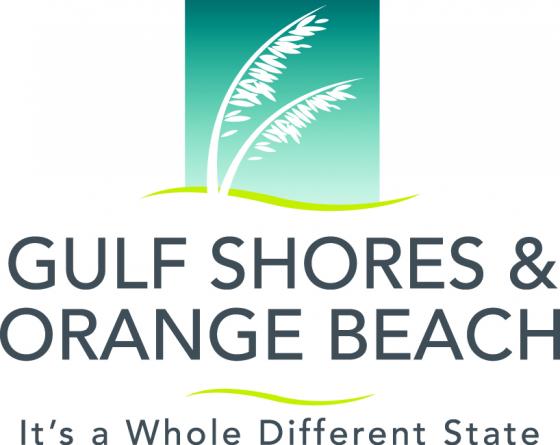 NASHVILLE, Tenn. – Alabama Gulf Coast Convention & Visitors Bureau, known across the country as Gulf Shores & Orange Beach Tourism (www.orangebeach.com), has signed as the 2016 title sponsor of the World Food Championships, making Orange Beach, Alabama the Official Host Site of this year's ultimate food fight.
The arrangement ensures the Gulf Shores & Orange Beach area capitalizes on the energy, excitement and economic impact of an anticipated 1,200 chefs, home cooks and competition teams who will compete for World Food Championships' $350,000 prize purse and its industry-leading $100,000 grand prize.
The event, which last year attracted competitors from almost 20 countries and 45 states, will take place Nov. 9-15 at The Wharf (www.alwharf.com), a resort destination with a full-service marina, retail, dining and entertainment options anchored by a multi-use event center and a 10,000-seat amphitheater.
"Gulf Shores & Orange Beach Tourism and our Sports Commission are excited to step into the arena of competitive food sport with the World Food Championships coming to our beach destination," says Vice President of Sales Beth Gendler. "Sports has truly diversified our destination, and this event helps us diversify even further.
"One of the focuses of the sports commission is to build shoulder season business, and the World Food Championships will be a very impactful event in both room nights and number of people visiting our community during the fall shoulder season," Gendler said. "It is our pleasure to welcome these national and international food competitors to the Alabama Gulf Coast this November."
All told, World Food Championships is expected to bring an estimated $2 million in direct local spending as it draws thousands of foodies and Food Sport enthusiasts to the Alabama Gulf coast, elevating hotel and vacation rental bookings, restaurant spending and other community revenue metrics that come with such signature events.
The deal also connects Gulf Shores & Orange Beach Tourism with World Food Championships' universe of marketing assets, including national media exposure which eclipsed $26 million last year, as reported by independent media monitoring service BurrellesLuce.
Gulf Shores & Orange Beach Tourism welcomes more than 5.7 million individuals to the Alabama Gulf Coast each year for family reunions, vacations, meetings and sporting events. Marked by its sugar-white sand beaches, deep-sea fishing and countless family attractions, the Orange Beach and Gulf Shores area is one of the world's leading beach destinations, annually attracting more than 5 million visitors. Centrally located along the Gulf Coast, and a short drive from airports in Pensacola, Fla. and Mobile, Ala., Orange Beach's lodging properties are ideal for beach-side access or inland retreats that are both convenient and affordable. A spectrum of local dining, upscale shopping, fishing, golf, nature and adventure-based excursions also contribute to a spectacular vacation, holiday or leisure experience.
The World Food Championships was created in 2012 and has experienced rapid growth ever since. From a 30% annualized growth in competitors, to its second TV series scheduled to air this summer on Destination America, the WFC has evolved into a year-long quest for thousands of competitors and foodies as well as a marketing platform for innovative companies.
The bulk of WFC's food fights occur in Kenmore Kitchen Arena, the largest outdoor kitchen in the world, measuring a full city block at 7,800-square feet. The competition space features $250,000 worth of Kenmore branded stoves, cooktops, countertops and cookware – enough for 50 chefs to cook simultaneously. An additional $100,000 worth of professional grills from Bull Outdoor Products affords open-flame grilling.
To learn more about the WFC and its qualifying events, tournament-style process or consumer experiences, visit www.worldfoodchampionships.com.
To learn more about Orange Beach and Gulf Shores, visit www.orangebeach.com.
To learn more about The Wharf, visit www.alwharf.com.
« Back to News