2015 World Open Chili Champion Credits Research For Big Win
Share:
Posted Feb 18, 2016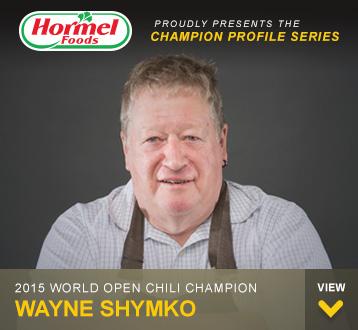 NASHVILLE – "It's a lot bigger deal than we thought," said Wayne Shymko during a live interview with the Canadian Broadcast Radio (CBC) this past November. He had just learned that his wife/husband team won the World Open Chili Competition at the 2015 World Food Championships in Kissimmee, Florida.
The humble Winnipeg, Manitoba resident had trouble containing his excitement. Along with wife Patricia, Wayne Shymko anticipated placing only as high as 13th or 14th overall. When it was over, they had outperformed powerhouse competitors wearing chef coats from five-star restaurants, and even personalities they recognized from TV shows like "Chopped."
Admitting they really did not know the level of competition they would face at the World Food Championships, they drew from their more than six years of experience as Team BadAzz BBQ with skills honed in barbecue events in Canada, Minnesota, South Dakota and Iowa.
It was a judge at one of their barbecue events who suggested the couple test their skills in Chili. They began developing crossover recipes, and soon won Second Place in the Kleefeld Honey Festival's chili cook-off. That title came with a coveted Golden Ticket, automatically qualifying them to enter the World Food Championships which put the husband and wife team onto the competition chili world's stage.
The World Open Chili Championship required a Traditional Red Chili for the first Turn-In. Shymko believes their research with barbecue sauces helped them find a flavor for Chili that the judges – both male and female – would score well.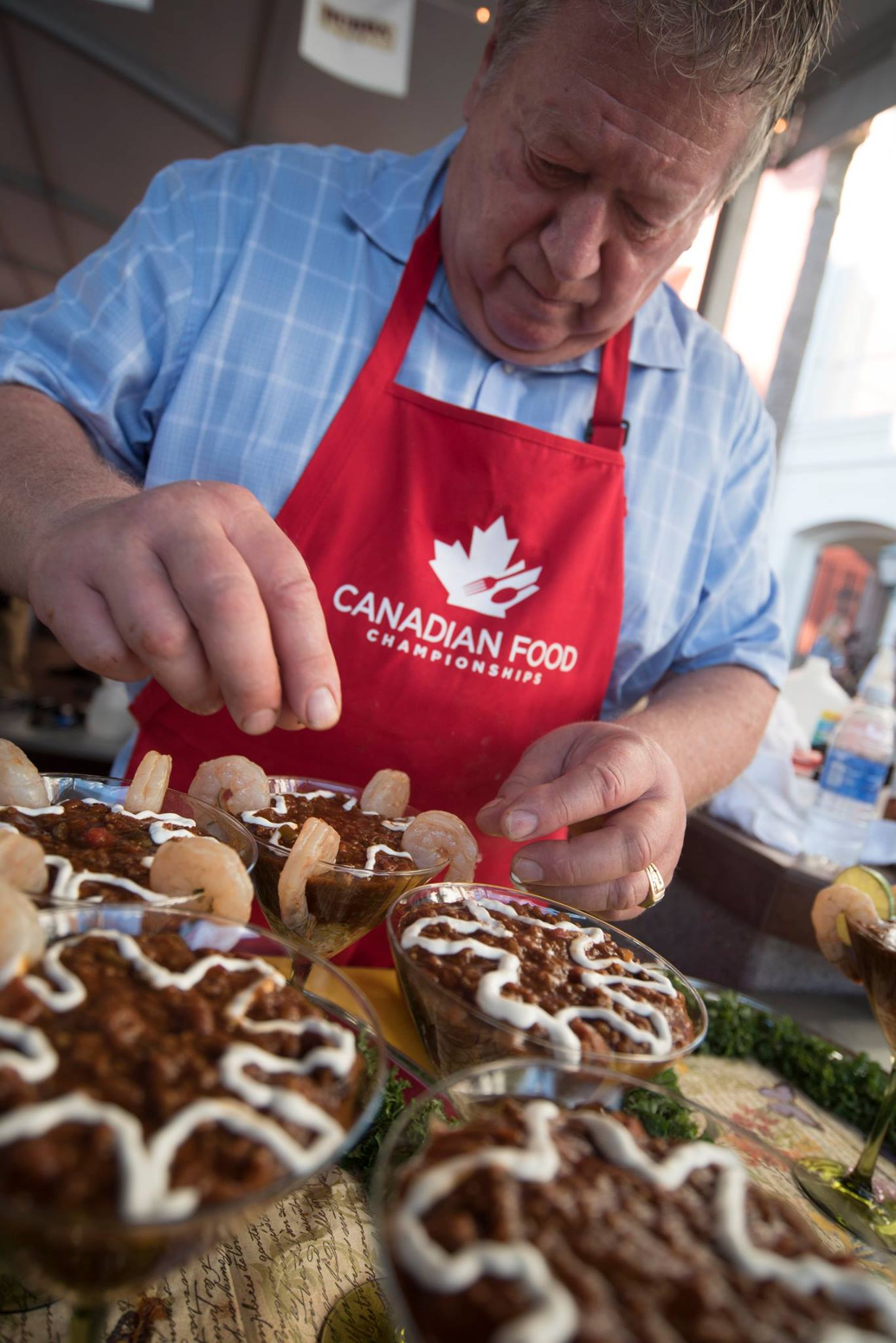 Providing some clues about their research, Wayne notes: "Women like less meat, a mild profile and more sauce so they can dip bread. Men on the other hand, want lots of meat and more heat. And everybody likes the sweet-heat profile."
At the end of the first turn-in, the Shymkos found themselves ranked thirteenth. Their next turn-in required a Tailgate-themed recipe incorporating the category sponsor's Hormel® No Beans Chili. The Shymko's second round score – for their chili-stuffed potato skins topped with a pineapple salsa – garnered enough points to rank them in 8th place overall. That qualified them for Top 10 round, which the couple swept with their version of a Margarita Chili.
Their winning entry included a margarita glass layered with coleslaw, chili and salsa with a ring of shrimp around the outside of the glass.
One giant $10,000 check (for winning the Top 10 Round) plus the title 2015 World Open Chili Champion later, and Team Badazz BBQ was at the Final Table representing the Chili category against eight other category champions.
Cooking is a hobby for Wayne Shymko, who recently retired from owning a highly successful business in Winnipeg. The original testing grounds for many of their barbecue recipes had taken place in the business' garage where industrial scales and measurement equipment made room for smokers and grills and the occasional smells of barbecue. Their introduction to the Food Sport community came from Memphis friend and prolific competition barbecue champion Jim Johnson, who allowed them to tag along for an Arkansas contest.
Johnson, now a European consultant for American BBQ, was a multi-time champ on the Kansas City Barbeque Society circuit with more than 200 grand championships on his record. The Shymkos returned to Canada hooked on barbecue competitions and quickly built their own legacy – attending roughly six events per year and garnering an impressive record of two Grand Championships, two Reserve Grands and 50 Top-3 calls in just six years on the circuit.
Shymko says their transition to Chili was pretty straightforward. The research he and Patricia conducted about taste preferences, the competition experience they gained from the barbecue circuit and the taste testing with sauces – from hot to sweet – translated to the new objective.
The real challenge was to find a willing set of taste testers. With his retirement, new guinea pigs were recruited from every sector of their lives, including Patricia's co-workers, her bowling league and their adult children, where the Sunday family dinner became limited to one menu item. Together with Patricia, who continues to hold down a full time "real job," the Shymkos have traveled for Food Sport as much as her schedule will permit.
The aftermath of what Shymko refers to as his "minutes of fame from the World Food Championships" has lasted longer than he anticipated. From being recognized as "that Chili guy" in a Canadian restaurant, to interviews with news outlets and even an invitation to do a barbecue cooking show for a local TV station, Shymko has become a sought-after authority.
Shymko noted that they were not prepared for the level of competition and admitted that the stress of the Kenmore Kitchen Arena was overwhelming at times.
He is quick to reassure that he and Patricia, despite several threats during the competition, are NOT getting a divorce. In fact, the couple had a lot of fun and met a whole new group of food sport friends, Wayne said. They have already turned their attention to testing new creations for the 2016 World Food Championships, where they plan to defend their title.
Currently, they are recruiting new taste testers since their children are insisting on a more diverse Sunday menu. Anyone interested? (We hear benefits include a few margarita experiments, too!)
« Back to News