WFC Announces Relocation With A Big Dash of Salt
Share:
Posted Feb 5, 2016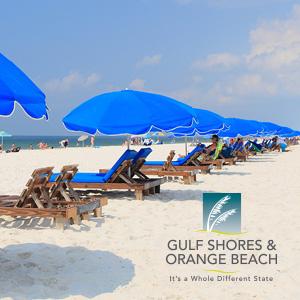 NASHVILLE, Tenn. (Feb. 5, 2016) – The World Food Championships announced today that it is going coastal for the first time and moving the 2016 Ultimate Food Fight to Orange Beach, Alabama.
Now celebrating its 5th Anniversary, WFC will be held Nov. 8-15 at The Wharf, a resort destination with a full-service marina, retail, dining and entertainment options anchored by a multi-use event center and a 10,000-seat amphitheater.
The relocation to Orange Beach is a major milestone, according to World Food Championships' CEO Mike McCloud.
"Our biggest goal was to bring all nine of our championships, which require about 300,000 square feet of open space, into one arena," McCloud said. "We finally found an ideal place to do that at The Wharf, with a host of logistical benefits that include better facility access, infrastructure, parking capacity and consumer/tourism appeal. This is going to be a huge benefit to our competitors, our sponsors, our judges and our staff as we continue to build out the best Food Sport event in the world."
"I think the move is great because it was a little tough last year for the Barbecue competition to be isolated from all the action in Kenmore Kitchen Arena," said Loren Hill of Overland Park, Kansas, the 2015 World Food Champion and reigning World Barbecue Champion. "It was great to get to know some of the other category chefs while we were competing at the Final Table. I think it's a fantastic move, and I'm glad everybody's going to be in the same area."
The bulk of WFC's food fights occurred in Kenmore Kitchen Arena, the largest outdoor kitchen in the world, measuring a full city block. The space featured $250,000 worth of Kenmore branded stoves, cooktops, countertops and cookware – enough for 50 contestants to cook simultaneously. An additional $100,000 worth of professional grills from Bull Outdoor Products afforded open-flame grilling.
McCloud pointed out that the opportunity for competitor compilation and consumer entertainment at The Wharf — backed by multiple tourism and city commitments to help support the growth of WFC — was key to making a multi-year agreement with Orange Beach.
"The past 45 days of discussions and planning have been very encouraging to me," McCloud said. "The partnership approach already demonstrated by all of the parties involved — from culinary and tourism to city and venue — proves to me that we are now able to lay down roots for many years to come."
The World Food Championships was created in 2012 and has experienced rapid growth ever since. From a 30% annualized growth in competitors, to its second TV series that will be aired this summer on Destination America, the WFC has evolved into a year-long quest for thousands of competitors and foodies as well as a marketing platform for innovative companies. This year's tournament is expected to eclipse 400 teams from 20 countries and 45 states, all vying for a part of the $350,000 prize purse and its industry-leading $100,000 grand prize. The direct economic impact of WFC in 2015 on central Florida surpassed $2 million, while more than 3500 room nights were booked and a national media value of $26 million was reported by BurrellesLuce, an independent media monitoring service.
Marked by its sugar-white sand beaches, deep-sea fishing and countless family attractions, the Orange Beach and Gulf Shores area is one of the world's leading beach destinations, annually attracting more than 5 million visitors. Centrally located in the Gulf, and a short drive from the Pensacola airport, Orange Beach's lodging properties are ideal for beach-side access or inland retreats that are both convenient and affordable. A spectrum of local dining, upscale shopping, fishing, nature and adventure-based excursions also contribute to a spectacular vacation, holiday or leisure experience.
To learn more about the WFC and its qualifying events, tournament-style process or consumer experiences, visit www.worldfoodchampionships.com.
To learn more about Orange Beach, visit www.orangebeach.com.
To learn more about The Wharf, visit www.alwharf.com.
« Back to News