WFC RELEASES 2016 PUBLIC CALENDAR
Share:
Posted Dec 23, 2015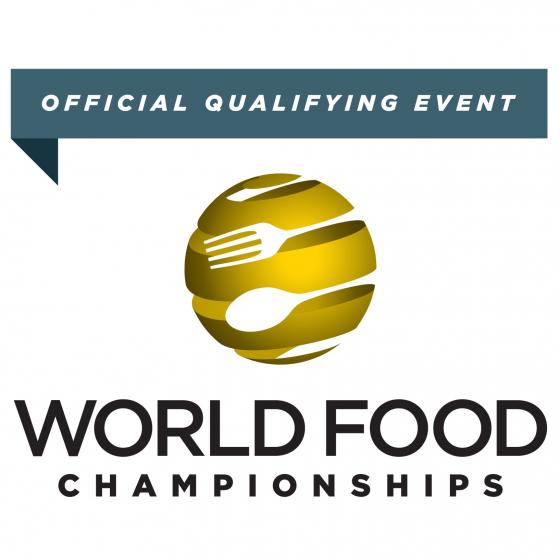 NASHVILLE, Tenn. (Dec. 23, 2015) – World Food Championships, the largest Food Sport competition in the world, has announced its official public calendar for the 2016 season.
The road to WFC 2016 will begin as 2015 comes to a close, with the official categories for the 2016 competition announced on Dec. 30. The first full week of January 2016 will feature two major announcements for the WFC competitor landscape: the 2016 qualifying events on Wednesday, Jan. 6, followed by the official dates for the 5th Annual World Food Championships on Friday, Jan. 8.
Mike McCloud, CEO of World Food Championships, said the release of this official calendar gives all the interested parties the information and timelines they need to start plotting their competitive 2016.
"This is the first time we've communicated the entire WFC calendar this way," McCloud said, "and I think it will give our competitor community, not to mention judges pool, volunteers and sponsors, a real boost in looking at their own calendars as they head into 2016."
Highlights for the 2016 season include competitor registration opening Monday, Feb. 1, the broadcast premiere of the World Food Championships 2015 six-episode television series on Saturday, June 11, and the official 2016 competitor packets released online on Thursday, Sept. 1. More events and deadlines will be added to the calendar in the coming months, and the most complete information can always be found at www.worldfoodchampionships.com.
World Food Championships 2016 Season Calendar (dates subject to change)
December 30, 2015 – Official 2016 Categories Announced
January 6, 2016 – 2016 Qualifying Events Announced
January 8 – 2016 Official Dates Announced
January 22 – New Rules / Changes Announced
February 1 – 2016 Competitor Registration Opens
March 30 – Judge & Volunteer Registration Opens
April 29 – Consumer Tickets Available - Early Bird Pricing
May 5 – Champ Cafe Launches
May 16 – Blogger Application Process Begins
June 1 – TV Show Preview
June 11 – TV Show Begins
June 30 – Application Process Begins for Swizzle / Sizzle Demos
July 21-24 – Canadian Food Championships
August 2 – 2016 Prize Purse Announced
September 1 – Official 2016 Packets Released Online
October 1 – Competitor Registration Closes
November (TBD) – The 5th Annual World Food Championships
« Back to News