WFCPhotos.com is LIVE!
Share:
Posted Dec 4, 2015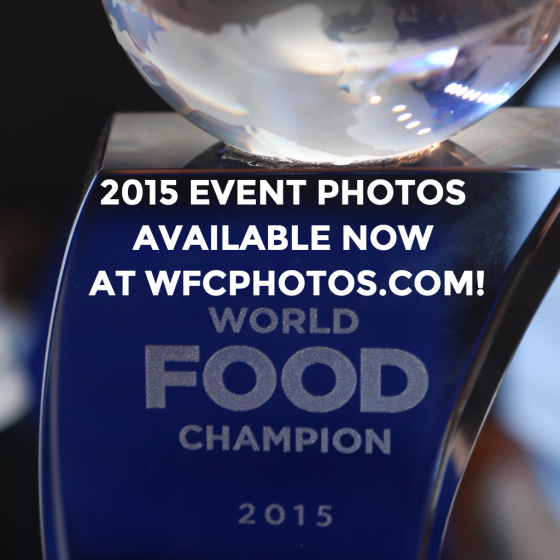 Introducing WFCPhotos.com!

We are thrilled to share the official 2015 World Food Championships photo gallery with you. There are great shots of you, your spectacular food and the fun times of this year's culinary adventure in Kissimmee, Florida!

We have been asked by many people for a head shot they can use on social media. So you will find a file of those in the LAST gallery that you can download FREE of charge and use wherever you would like. In addition to those, we have made high res files on ALL pics available for you to download at a small charge of $5 per image. Simply scroll through the galleries and add to your cart any image you want to purchase. Once your purchase is complete, you will have all rights to use the images however and wherever you desire.

We hope you find this new site and automated photo process an exciting and fun way to relive the awesome time we all had in Kissimmee, Florida at #WFC2015. We look forward to an even bigger and better experience in 2016!

Enjoy using WFCPhotos.com!
« Back to News