What Happens at the Bacon Bash Doesn't Stay in River Falls!
Share:
Posted Sep 28, 2015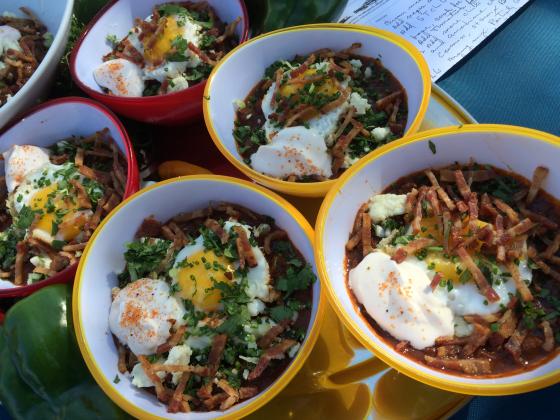 As a Super Qualifying event, the Bacon Bash held four competition categories in Bacon, Sandwich, Chili and Dessert. Winners from the Bacon Bash are qualified for the 2015 World Food Championships scheduled Nov 4-10 in Celebration – The Heart of Kissimmee, FL.
Peggy Hansen took home the gold with her Spicy Bacon Shrimp and Grits, qualifying for the WFC World Bacon Category. In Sandwich, Lori Rukstales blew the judges away with her Grown Up PB&J. First place in Chili went to Cullen Case with his Trump Fired Chili. And Gladys Earl, Dessert Category, won with her Berry Special Tart.
The Bacon Bash inspired the World Food Championships Organizing Committee to alter the turn-in process for the World Chili Category scheduled for the upcoming Championships. Details for all WFC Chili Champs can be found here!
Congratulations to all of the winners from this year's Bacon Bash! We can't wait to see what you have in store for WFC this November. For the rest of you in River Falls, we'll see you next year!
« Back to News