Duda Farm's Fresh Celery Will Take Over the 2015 World Food Championships
Share:
Posted Aug 18, 2015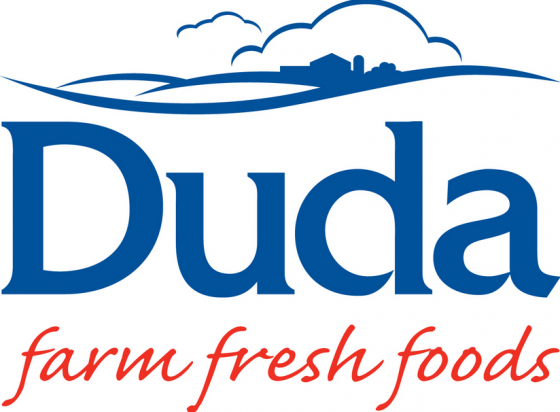 This year's World Food Championships will provide competitors with a "fresh" perspective thanks to a new category and sponsorship by Duda Farm Fresh Foods, a leading celery grower based in Oviedo, Florida. The 2015 World Food Championships will feature a "fresh category" in this year's competition, and fresh celery will be its star.
Celery is an ingredient that professional chefs have long loved for its flavor and texture enhancing abilities and versatility in the kitchen. As the sponsor of the first ever "fresh category" during the World Food Championships, Duda Farm Fresh Foods selected this veggie as a requirement for entrants to cook with during the Nov. 3 – 10 competition.
"This is an exciting moment in our history and for Duda, our newest Florida partner," said Mike McCloud, CEO of the World Food Championships. "I can't wait to see what unique recipes the competitors are able to craft with such a quality ingredient."
The celery, which will be provided to the contestants at the event, will feature unique flavor profiles and a variety of colors providing competitors a wide range of options, made possible by Mother Nature and the ingenuity of the Duda team. To educate the competitors about the origin of the company and the products themselves, information about the growing, harvesting and go-to market process will be available via Duda's social media channels on Twitter (@dandy_fresh) and Instagram (@dandyfreshproduce).
With years of selective breeding and market testing, Duda grows and ships celery under the Dandy® brand throughout North America, Europe and Asia. The grower-shipper is proud to use innovative traditional breeding practices to provide safe, non-GMO, fresh and vibrant celery with the naturally sweet taste and crunch that consumers love. With corporate headquarters just 30 miles from this year's competition, the company was the perfect addition to the sponsorship lineup.
Dan Duda, CEO and President of Duda Farm Fresh Foods, is proud of his family's nearly 90 year commitment to sustainable farming practices and to continuing to find new and innovative ways to infuse celery into any recipe, six generations later.
"It all started when my great-grandfather Andrew Duda and his three sons arrived in central Florida, where he established a local farming community with his fellow Slovak immigrants," Duda said. "Over the years, our family has compiled so many different ways to eat and cook with celery. It adds crunch, color and flavor to most any dish!"
"We know that our world-class food athletes will appreciate this ingenuity, and we expect to see some incredible entries as a result," McCloud said.
To learn more about Duda Farms, visit http://www.dudafresh.com. Join the fun at the 2015 World Food Championships with tickets to competitive, educational, family and culinary events at WorldFoodChampionships.com/tickets.
About Duda Farm Fresh Foods
Duda Farm Fresh Foods is a leading grower, shipper, processor and marketer of a wide range of fresh vegetables and citrus with primary locations in Florida, California, Arizona, Georgia and Michigan. The company is a wholly owned subsidiary of A. Duda & Sons, Inc., a family-owned, diversified land company headquartered in Oviedo, Fla. www.dudafresh.com
« Back to News