McCloud Joins in on Champ Cafe Discussion
Share:
Posted Jun 30, 2015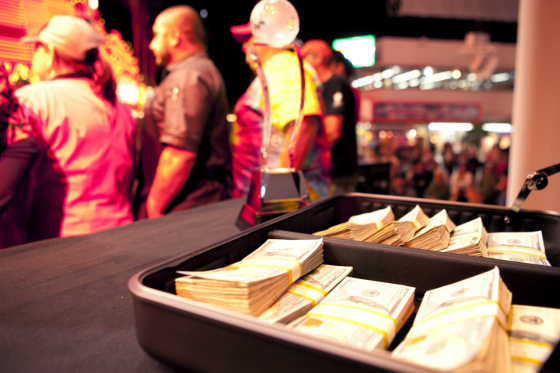 The World Food Championships CEO Mike McCloud will serve as the special guest for the weekly Champ Café virtual coffee conference call July 3, from 9-10 a.m. (CST)
"Champ Café was launched few weeks ago to provide an open forum to answer questions and take suggestions from competitors, judges and volunteers so we can make the 2015 World Food Championships experience the best yet," said Amy Green, Café Moderator. "There is never a set agenda, although we frequently are able to share news items with those on the call."
Green said that July 3 will be McCloud's first time to visit the Champ Café, and that he plans to attend periodically leading up to the November competition. Each week other members of the WFC operations team will join the call so that specific questions can be addressed and updated by those who are working on various aspects of the Championships.
"Anyone interested in WFC is welcome to join any or all of the hour-long chat sessions," Green said. "We have people joining the call throughout the hour and they will bounce off the call if their schedules don't allow them to attend the entire time. It's a lively time to catch up with friends and pick up on headlines, deadlines and other things that will make travel and planning for the competition easier."
Everyone is invited to be part of the Champ Café. To call in dial: 712.432.3900. The access code: 880994#
And to get weekly WFC reminders, send an email to wfccomm@gmail.com.
« Back to News