WFC Competitor Field Filling at Record Pace
Share:
Posted Jun 23, 2015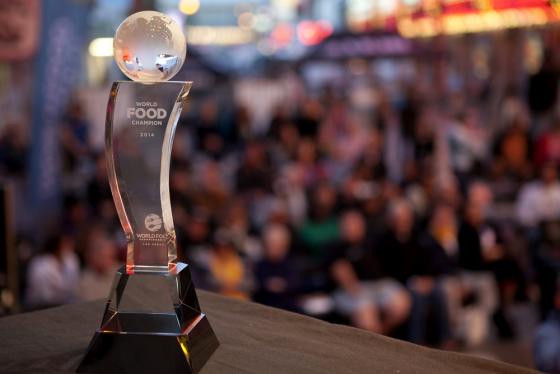 After relocating to Florida and developing several international qualifiers, the World Food Championships announced another milestone today in its fourth year of operation.
"Our field of 550 competitor slots is already half full," stated Mike McCloud, CEO of WFC. "This is the fastest we have seen this happen, and I think it's a good sign that our fourth championship is going to be bigger and better than ever."
With hundreds of qualifiers still in play and four months to go before the championships, which is slated for Nov 3 - 10 in Celebration, the heart of Kissimmee, FLA, McCloud said he expects registration will close early this year.
"If we close registration early, it won't be a negative in any way. In fact, it will allow us to turn our full attention to operations and communications to make the experience of our competitors the best it can be," McCloud said. "As for golden tickets received after we close registration, we will honor them in 2016, so no one will miss their opportunity at claiming Food Sport's biggest prize."
That prize is a hefty one. Like last year, the World Food Champion will take home a minimum of $100,000 in cash and a ton of other prizes. In fact, McCloud alluded to other bonuses but was not able to elaborate yet.
Last year, the total number of competitors in the nine categories was just over 400. The move to Kissimmee allowed WFC to expand the field, but it is currently capped at 550 slots for 2015. With the competition spots filling more quickly than ever before, it is important that competitors register as soon as they receive a Golden Ticket.
Upon receiving a Golden Ticket, a competitor has only 30 days to register for his or her respective competition category before that spot is passed to a Reserve Grand Champion. Each qualifier's unique registration code will expire 30 days after the qualifier has received it, so it is extremely important to register as soon as possible if you want to compete in the 2015 World Food Championships!
« Back to News