Make Room for the Food Vixen at WFC Final Table
Share:
Posted Jun 5, 2015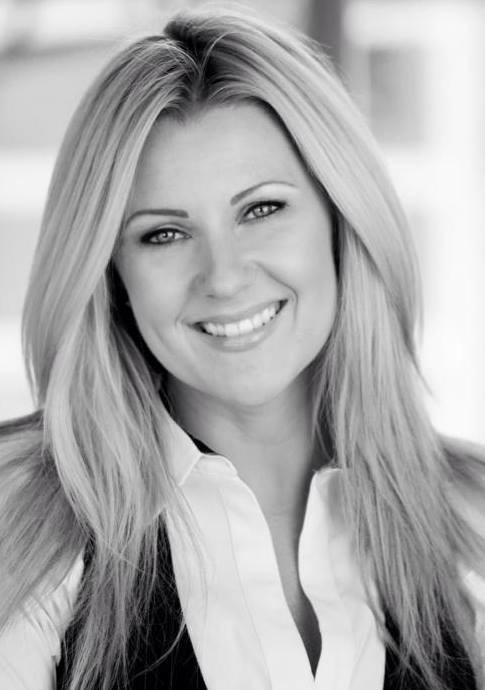 Follow Kenmore Executive Chef Kari Karch on social media and you'll find out she's a fascinating – and possibly dangerous – woman. It's no secret she's a cookbook author, emcee, Kenmore's spokesperson, chef and food photographer. Impressive. Her Pinterest profile reveals that she's a world traveler, a fashionista and lover of all things positive. Cool. On Twitter she self-identifies as a food media vixen and organic nut job, quickly correcting that to "health nut." OK...
And then there's her Google+ skills listing ­– "Sharpening a knife on my Louboutins." Don't say she didn't warn you.
"All we know when Kari Karch puts competition food in her mouth, is that we have NO CLUE what phenomenal comments are about to come out!" said Mike McCloud, CEO of World Food Championships. "But I wouldn't have it any other way. Kari is, as we say in the South, a hoot! I enjoy how she weaves her food knowledge with sharp – and sometimes sassy – commentary."
McCloud said that Kari's first introduction to the World Food Championships was when Kenmore teamed with the WFC to provide appliances and equipment during the 2013 competition as part of the Kenmore brand's yearlong 100th anniversary celebration, which also included release of her cookbook, Kenmore 100 Year Anniversary Cookbook, just prior to the competitions.
"After that first year, I knew I needed to be more involved with the World Food Competitions," Kari recalled. "You just know when something fits. I left Las Vegas so excited."
As the face and voice of the Kenmore brand, Kari is Kenmore's chief content creator. She writes recipes, stars in Kenmore's culinary how-to videos, administers their social media outlets, including Cookmore.com, and serves as emcee and host for all Kenmore sponsored events.
Last year Kari co-hosted the World Food Championships with McCloud and was on the Final Table alongside other celebrity judges like Robin Leach, Louie Anderson, Simon Majumdar, Emily Ellyn and Sabina Kelly.
"I'll never forget the stage selfie she forced me to do last year," McCloud said. "I think we had 3,000 photo bombers! So watch out, Kissimmee. I'm sure she's got something just as fun planned for this year's presentation of awards!"
As the Official Kitchen Appliance of the 2015 competition, Kenmore and Kari will be integral to the upcoming Championships.
"There's complete involvement from the time we got on the plane from Las Vegas to Chicago last November until we get to Kissimmee this fall," she said. "I cannot wait to be there with all the competitors. They are like being with one big, happy family. Now our family gets to go to Florida."
Speaking of family, Kari traveled the world during her childhood, exposing her to the distinctive culinary essence of different cultures. While her family was stationed in Austria and Germany, Kari, who is fluent in German, translated for her father, a First Master Sergeant in the Army, and mother, often accompanying them to fine events and parties.
After graduating from the Illinois Institute of Art, Kari opened her own catering company called Kiss the Cook, specializing in the education of fine cuisine. She was also a consulting chef for Athena restaurant in Chicago's Greektown.
During a televised culinary showdown versus ABC Home Makeover's Ty Pennington, Kari found her love for on-air cooking in 2011. Kari has also appeared on the Cooking Channel's hit show "From the Kitchens Of," featuring host Brigitte Nguyen, ABC Morning News, WGN, Wine Channel TV, The New York Blogger Summit and FYI's World Food Championships.
Kari has been a recipe contributor to Godiva Chocolatiers, KIND bar and Dash magazine. She continues to film her online cooking show through YouTube and Cookmore.com.
"We are very proud to sponsor an online recipe contest each month through Cookmore.com," she said. "The contest categories align with the World Food Championships competition categories, and each contest winner receives a Golden Ticket to compete in Kissimmee in November. This keeps cooks excited throughout the year."
Other notable events and appearances include Fleet Week New York with Bobby Deen, The Best Sandwich in Chicago Competition with co-host Adam Richman, Duff Goldman of Ace of Cakes, Godiva Chocolatiers executive chef Thierry Muret, The Next Food Network's Jeff Mauro, Support Our Troops with Sunny Anderson, Share Our Strength with Melissa D' Arabian, McDonald's Best of the Best Fry Challenge with Chicago Bears players Robbie Gould and Earl Bennett, Cooking with Friends' Nick Stellino and the Cooking Channel's Eden Grinshpan.
In addition to her primary professional responsibilities with Kenmore, she became the face of Culinary Fight Club, which helps facilitate competitors through local food competitions in May 2014. She also donates her time to Fight 2 Feed, a charity that helps feed local homeless souls in need of a meal.
"Recently I've been spending time helping children with dietary restrictions find a renewed love for food," she said, adding, "My involvement in the community and the "foodie" world is an evolving effort to educate children and adults in healthy eating habits."
When she is not cooking in the kitchen, Kari loves spending time with her friends and family, taking Bikram yoga, volunteering at the local soup kitchen and Midnight Ministry and traveling the globe in search of culinary inspirations.
Kari's fans may travel the web to experience the tastes and talents of the 20-year veteran of the culinary industry by following her @Chitownchef~Twitter, @ChiChef~Instagram, Cookmore.com and on her Facebook fan page, Kenmore Executive Chef Kari Karch.
Just be careful if you actually run into a beautiful, charismatic, blond knife-wielding chef wearing Louboutins.

– Claudia johnson, World Food Championships
« Back to News