WFC Announces Exemption for Past Champs
Share:
Posted Jun 2, 2015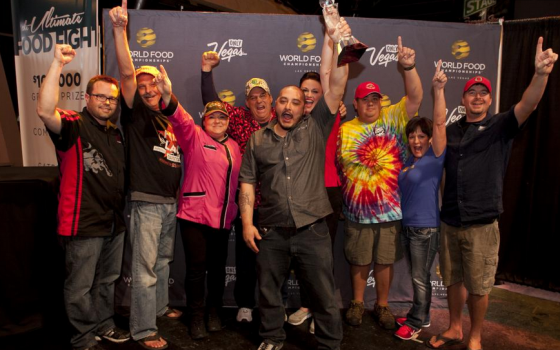 The tournament committee of the 2015 World Food Championships announced today a change in its qualification process for past champions.
The new rule, which is retro-active and goes into effect immediately, allows any past category champion at the WFC to be exempt from qualifying into the tournament for five years. The rule also provides a no-cost entry for the category champions, including the three individuals who won the ultimate food title at the Final Table.
"The Committee and I have been looking at other professional sports like golf and thinking about ways to mirror some of the best practices of those well-developed organizations," explained Mike McCloud, CEO of World Food Championships. "So this exemption rule, provided there are no conflicts or extending circumstances along the way, is one of the things we felt strongly about. Anyone who has shown they had the chops to beat out an entire category in our tournament deserves an extended award."
Competitor packets and official rules will soon include this new rule and its full implication. In the meantime, to learn more about registering and competing at the 2015 WFC, which will be held Nov 3-10 in Kissimmee, Fla., log on to WorldFoodChampionships.com.
« Back to News