Penobscot McCrum Joins World Food Championships as Sponsor for Seafood
Share:
Posted May 19, 2015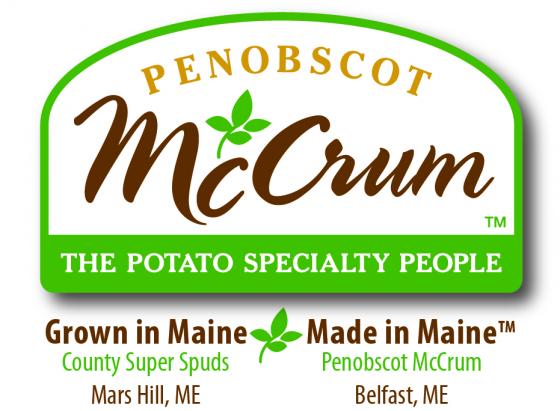 The World Food Championships announced today that Penobscot McCrum, a Maine based producer of specialty potato products, will be the Official Infused Ingredient of the World Seafood Championship during the Top 10 Round of the competition, taking place in Kissimmee, Fla. Nov. 3-10.
"The World Food Championships is honored to welcome Penobscot McCrum as a sponsor for the World Seafood Championship," said World Food Championships CEO Mike McCloud. "Potatoes are a staple in the food sport universe, and we recognize the significance of securing such a versatile product as a featured ingredient for the seafood competition.
Penobscot McCrum products will also be featured in two online recipe contests hosted by the brand and the World Food Championships.
These recipe contests will encourage home cooks and professional chefs to infuse the brand's "Baked Potato Skins" in a classic or creative seafood dish. The winner, who will represent Penobscot McCrum and the Maine Potato Board at the competition in November, will receive a Golden Ticket invitation to the World Food Championships and a waived entry fee. Four runners-up will receive an invitation – "Golden Ticket" – to compete in the World Food Championships.
"We are pleased and excited to become part of the World Food Championships. This will allow our national consumer and foodservice brand recognition to only strengthen," said Lesa Berard, Brand Manager for Penobscot McCrum. "Seafood and potatoes are a natural pairing, both of which are well-known in Maine. 'Grown in Maine—Made in Maine' is our motto, where our 100 percent Maine potatoes are grown at our Country Super Spuds farm, then made in our Belfast, Maine facility. We are looking forward to the first online #TaterTalent recipe contest to kick off this month and we are curious to see what creative dishes home cooks and professional chefs can cook up for the seafood competition."
To stay in the World Food Championships chatter, visit worldfoodchampionships.com. For more about Penobscot McCrum, visit www.penobscotmccrum.com.
« Back to News