World Food Championships Kicks off the Ultimate Food Fight week at the Downtown Grand
Share:
Posted Nov 13, 2014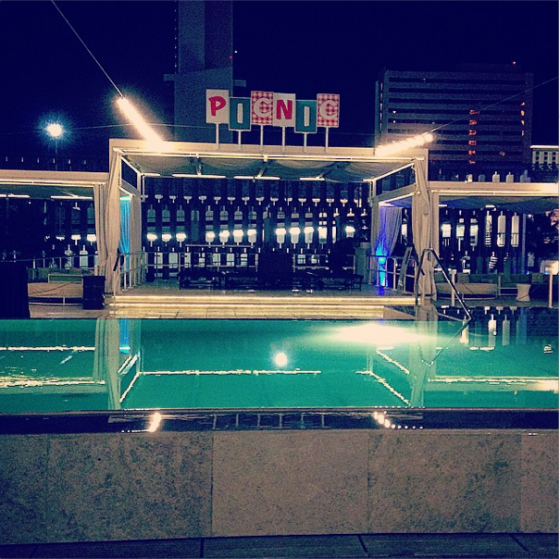 After a year's worth of eager anticipation, the World Food Championships officially kicked off the third annual competition last night.
Beginning at the Downtown Las Vegas Event Center, the Parade of Champions rallied together the 400+ competitors who cheered their way down 3
rd
Street to the Downtown Grand's Picnic for the Welcome Reception, hosted in part by Las Vegas Weekly and Greenspun. Southern Wine and Spirits helped to keep the party going by keeping the bar stocked all night long.
It was a beautiful night for competitors from all across the world to toast to good luck as they look forward to the tournament-style competition that just may lead them to food fame and fortune.
« Back to News